Birthday Personalized Frames
What customers have to say about our Personalized Frames
January 6, 2019
Great Parent Gift
"Perfect gift for after the wedding."
January 4, 2019
As Expected
"Just as expected / pictured. Very nice gift."
January 3, 2019
Easy to customize
"Great product for my mother as a new grandmother"
January 2, 2019
Nice product great value
"What a great way to share all graduation pictures."
January 2, 2019
Beautiful Frame
"Love the construction and coloring of this frame for my nieces engagement photo for them....."
Birthday Picture Frames
Personalized frames offer a stylish, unique birthday gift option for any family member or close friend. If a loved one in your life has an upcoming birthday, give them a thoughtful personalized birthday frame from Shutterfly. This is a one-of-a-kind birthday gift that will keep their cherished memories close by and bring a smile to their face every day. Plus, they'll be reminded of how much they mean to you every time they see the special frame you created just for them. Your photos will look stunning in our frames, wherever they're displayed. If you have several photos you want to frame, have fun mixing and matching picture frame and mat options to create a unique and eye-catching display.
Create Your Custom Birthday Frame
Choose your favorite picture frame design and then personalize it to showcase the birthday gift recipient's personality and style. Easily upload your photo of choice - whether you want to include a photo of you and the recipient, a family photo, a photo of a special event or from a vacation, or a photo of the recipient with their pet, your frame will beautifully showcase a meaningful memory that your recipient will treasure for years to come. You'll find it easy to upload your photo and use our online customization options to choose your favorite colors, font styles and more. You will also find a collection of free images and artwork in the Shutterfly Art Library that you can use to add more design options to your custom frame. Make your personalized birthday frame even more sentimental by adding names, dates and custom messages or quotes that will make your recipient's birthday even more special.
Picture Frames and Personalized Birthday Gifts
Take your gift one step further by creating a birthday gift package that includes your personalized frame and one or more other personalized gifts. Shutterfly offers a variety of great gift options, making it a breeze to find gifts for anyone on your list no matter what their personality is, or their interests are. A few popular gift items from Shutterfly that teens and adults love include travel mugs, iPhone cases and jewelry. For the little ones in your life who will be celebrating a birthday, check out our special personalized gifts for kids. Anyone celebrating a birthday will love receiving a stylish, personalized gift and will feel especially loved knowing you took the time to create a thoughtful gift just for them.
Related Products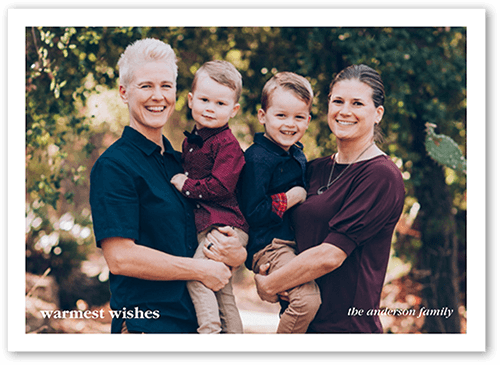 Humble Frame 5x7 Personalized Foil Card by Yours Truly. Send a holiday card friends and family will love. Add your own greeting and everyone's names. There's room for more photos and wishes on the back, too.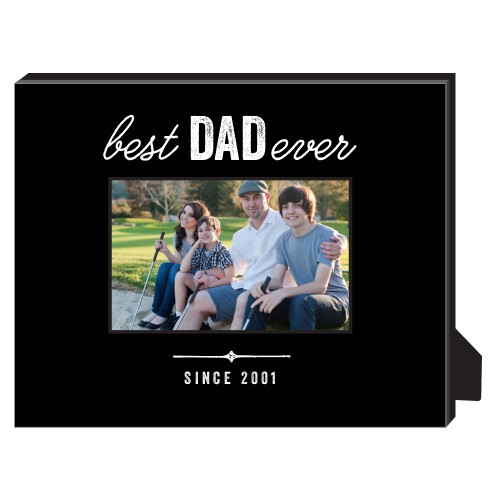 Best Ever Personalized Picture Frame. Choose from a range of designs including a keyhole hanging slots and an easel back for easy display.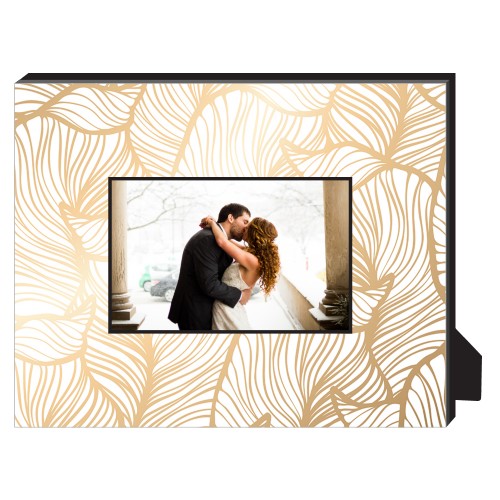 Elegant Patterns Personalized Photo Frame. Placed in our personalized frame, a favorite photograph gets the special attention it deserves. You can choose from wide range of designs