Blessed Loved Thankful Ceramic Tile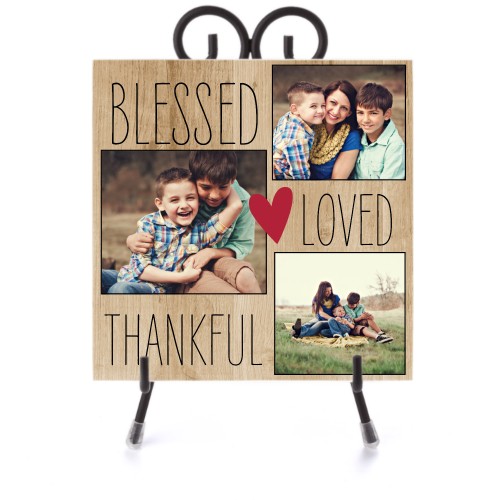 Blessed Loved Thankful Ceramic Tile
Custom ceramic tiles are a unique way to showcase a favorite photo or a collage of beautiful moments. Display on the included wrought-iron easel stand, the perfect addition to any space.
Product Details
Available in matte or glossy finish
Felt lining on back
6"x6" tile includes 9" easel
8"x8&quot tile includes 11&quot easel
Custom Color Palette
Click Personalize and choose your colors for this design.
Choose size:

6x6

8x8
Ceramic Tile pricing
Item
Price
8x8 Glossy Ceramic Tile with Easel
$39.99
8x8 Matte Ceramic Tile with Easel
$39.99
Ceramic Tile pricing
Item
Price
6x6 Glossy Ceramic Tile with Easel
$34.99
6x6 Matte Ceramic Tile with Easel
$34.99