Contemporary Framed Prints
What customers have to say about our Framed Prints
January 26, 2019
I will definitely buy more of these!
"Absolutely superb product. The quality is exceptional."
January 24, 2019
Beautifully done!
"Although my order came incorrect, Shutterfly was proactive in ensuring it was corrected. Excellent customer service and I am very pleased with the result!"
January 23, 2019
Fabulous!!!
"Bought this for a gift and person loves, loves, loves it!!!"
January 15, 2019
So lovely
"I love this picture so much, I'm searching through my photos to create a wall full of them!"
January 15, 2019
Loved this
"It's now the centerpiece of our bedroom and we love it. I got it as an anniversary gift and it came out perfect. I couldn't be happier!"
Go Bold and Modern with Contemporary Framed Prints
Today's homes are more modernized than ever before. Update your abode in chic style when you create your own custom framed print. Shutterfly has a wide range of incredible, inspirational designs to help you get started. Personalized home décor is now a popular choice for many homes. Whether it's the living room, dining area, or kitchen, add a contemporary framed print to enhance any space. These prints will look amazing, and they'll transport you to joyful moments in your life whenever you look at them.
Create a Contemporary Look
Modern, contemporary style décor is all the rage. Use layers of color and texture to create an updated look in your space. Pick out unique area rugs, display small statuary, and create a feature wall with bold wallpaper. The modern feel looks fantastic with your own custom framed print.
In need of inspiration to get your home up to par? Read these original living room ideas and browse through the photos. It's a great way to get started as you chose the perfect print for your space. Feel free to get creative using the step-by-step online tool. Upload photos, add text, and watch your custom print explode with modern style.
Welcome to a Modern Home
Perhaps you know someone who's recently become a new homeowner. Make them a contemporary custom framed print that will give their new space a jolt. Look through the art library for some wonderful stock photos. You can add your own pictures and wording for a fun look. Or, start from scratch and come up with your own unique custom layout. Shutterfly has lots of amazing options for templates, background, matting, and other looks. As you create, you'll love the modern look that becomes a treasured gift to give.
The Perfect Capture
Creating a custom framed print is a joyful experience. When you're done, hang your framed print on the wall of any room. Each print arrives with protective paper backing and wire to hang it in minutes. Send a contemporary print to your friends and family. They'll appreciate your creativity and thoughtfulness. Select and make other incredible personalized home décor like catch all trays, vases, and ceramic tiles. You'll have a space filled with modern accents to treasure.
Related Products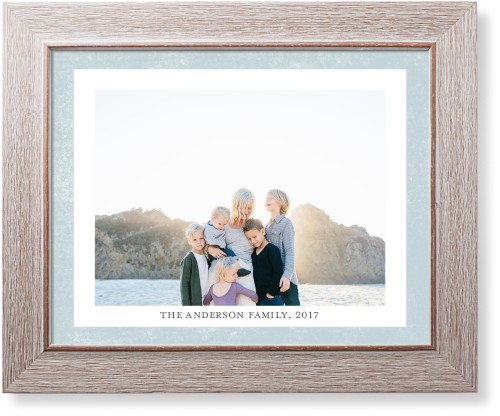 Bold Frame Landscape Art Print by Shutterfly. Turn a favorite image into a stunning gift, or addition to your own space, with a gallery-quality premium cardstock art print.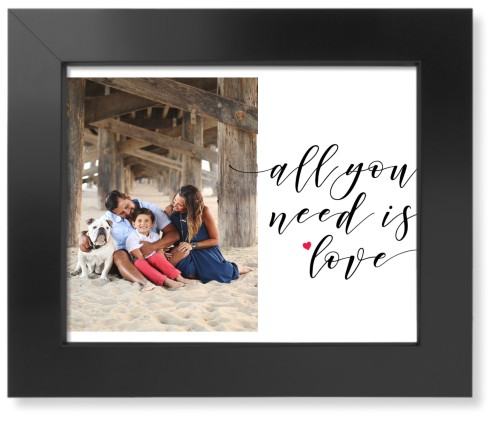 Contemporary Love Quote Art Print by Shutterfly. Turn a favorite image into a stunning gift, or addition to your own space, with a gallery-quality premium cardstock art print.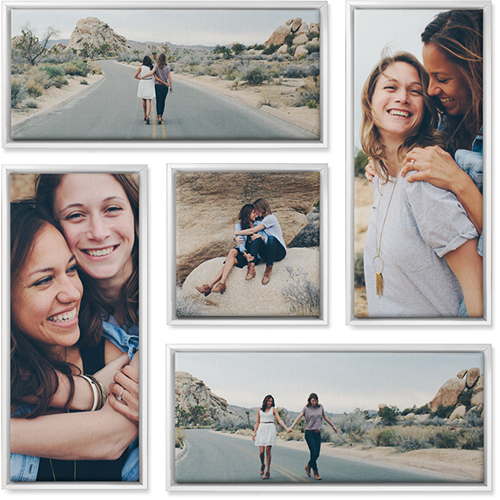 Personalized Panoramic Spiral Canvas Prints. Use our Design-a-Wall tool to create an artful arrangement of canvas prints. Comes with a special kit to make hanging easy and flawless.