Simple Outline Border Art Print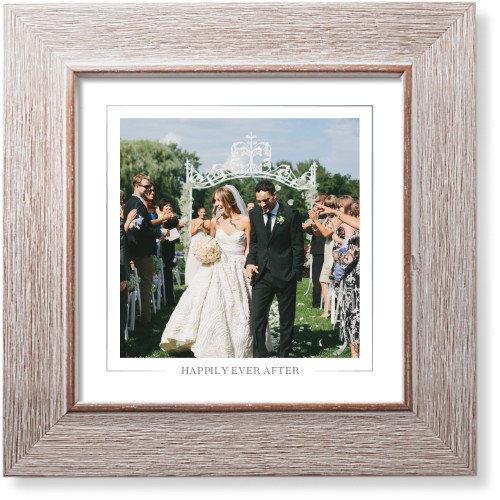 Simple Outline Border Art Print
Turn a favorite image into a stunning gift, or addition to your own space, with a gallery-quality premium cardstock art print.
Product Details
Personalize with your favorite photos or choose from hundreds of free photos, patterns and quotes in our Art Library. You can even combine Art Library images with your own.
Printed on thick, premium cardstock
Signature cardstock features matte finish
Pearl Shimmer cardstock features pearlescent finish
Acid-free archival paper
No glare, glass-free frame makes premium texture and quality more visible
Choose print size:

8x8

12x12
Frame:



Custom Color Palette
Click Personalize and choose your colors for this design.
Art Print pricing
Set
Price
8x8 Art Print on Signature Cardstock

$24.99

8x8 Rustic Frame for matching Art Print

$44.99

Total

$69.98
Art Print pricing
Set
Price
8x8 Art Print on Signature Cardstock

$24.99

8x8 White Frame for matching Art Print

$44.99

Total

$69.98
Art Print pricing
Set
Price
8x8 Art Print on Signature Cardstock

$24.99

8x8 Black Frame for matching Art Print

$44.99

Total

$69.98
Art Print pricing
Set
Price
8x8 Art Print on Pearl Shimmer Cardstock

$29.99

8x8 Rustic Frame for matching Art Print

$44.99

Total

$74.98
Art Print pricing
Set
Price
8x8 Art Print on Pearl Shimmer Cardstock

$29.99

8x8 White Frame for matching Art Print

$44.99

Total

$74.98
Art Print pricing
Set
Price
8x8 Art Print on Pearl Shimmer Cardstock

$29.99

8x8 Black Frame for matching Art Print

$44.99

Total

$74.98
Art Print pricing
Set
Price
12x12 Art Print on Signature Cardstock

$29.99

12x12 Rustic Frame for matching Art Print

$49.99

Total

$79.98
Art Print pricing
Set
Price
12x12 Art Print on Signature Cardstock

$29.99

12x12 White Frame for matching Art Print

$49.99

Total

$79.98
Art Print pricing
Set
Price
12x12 Art Print on Signature Cardstock

$29.99

12x12 Black Frame for matching Art Print

$49.99

Total

$79.98
Art Print pricing
Set
Price
12x12 Art Print on Pearl Shimmer Cardstock

$34.99

12x12 Rustic Frame for matching Art Print

$49.99

Total

$84.98
Art Print pricing
Set
Price
12x12 Art Print on Pearl Shimmer Cardstock

$34.99

12x12 White Frame for matching Art Print

$49.99

Total

$84.98
Art Print pricing
Set
Price
12x12 Art Print on Pearl Shimmer Cardstock

$34.99

12x12 Black Frame for matching Art Print

$49.99

Total

$84.98
Art Print pricing
Set
Price
8x8 Art Print on Signature Cardstock

$24.99

8x8 Black Frame for matching Art Print

$44.99

Total

$69.98
Art Print pricing
Set
Price
12x12 Art Print on Signature Cardstock

$29.99

12x12 Black Frame for matching Art Print

$49.99

Total

$79.98