Framed Magnetic Boards
What customers have to say about our Framed Magnetic Boards
September 6, 2017
Great for toddler!
"I have a large one with a white frame that I put in my kids playroom. He uses it for all of his magnets. I'm surprised at the versatility of this. We've used the building magnet cubes, inter-connected wheels, and general magnets. I can see adding the alphabet and others as he gets older. He loves it, and I love that it keeps the space looking nice!"
Framed Magnetic Boards Everyone Will Love
Magnetic boards have revolutionized the way we jot down notes for others to see. With the addition of a frame and a bit of style, they can also transform any area into a chic organization space. Perfect for both home and office use, our framed magnetic boards are sure to simplify your day-to-day activities, travel plans, meetings and more. Whether you want to find a way to organize your own thoughts, share notes with your family or give an unconventional yet inspiring gift, our framed magnetic boards are ideal for any occasion.
Organize with Style
We know it can be a pain to remember what and when things need to get done, but with our framed magnetic boards, you'll never have to recall your shopping or to-do list again. Create your own calendar or write notes to family members on a personalized magnetic board that showcases favorite photos, quotes or customizable designs. Used as a multipurpose tool, you can scribble a quick note, plan dinner dates or even use the four included magnets to hang important daily news, fliers, pictures and more.
Rather than sticking with an old-fashioned cork or chalkboard, our framed magnetic boards can be styled in contemporary, rustic or modern ways. Create a unique backdrop for any setting by simply choosing from our variety of themes, including monograms, galleries, borders, stripes and more. Organization is made easy with custom framed magnetic boards, so let your artistic ideas loose and make a board that's truly yours.
Choose from various sizes, including 11x14, 16x16, 16x20 and 20x30, to customize a board that's perfect for your wall space. Fitted with a durable saw tooth hanger on the back, each board is easy to hang so you can instantly enjoy your unique piece of wall décor.
Fun for the Entire Family
Perfect for year-round fun, kids will love playing with magnets and write on boards that are easy to clean when they're done. By customizing one of our framed magnetic boards, you can hang it easily on the wall and let the kids unleash their creative side.
For more writing and magnetic games, there are tons of DIY ideas that'll keep the little ones busy for hours. Since magnetic boards are universal, simply add in your own magnets for all-day fun. Throw in some letters and numbers for a learning activity or some animal magnets for quick identification games. Turn your board into a homework station to help with one-on-one tutoring or use it on family fun night. With framed magnetic boards, the possibilities are unlimited.
Additional Wall Art
Accompany your framed magnetic boards with wall art that'll create a warm and inviting environment. Browse through customer favorites, such as framed art prints, canvas prints, metal prints or create your own masterpiece with our design-a-wall option. Showcase a gallery unlike any other with iconic photo moments from important life milestones and customize each wall with a different theme. If you're having trouble finding inspiration, look no further than our design studio, where we offer insight on popular trends, styling ideas, DIY tutorials, home décor and more.
Related Products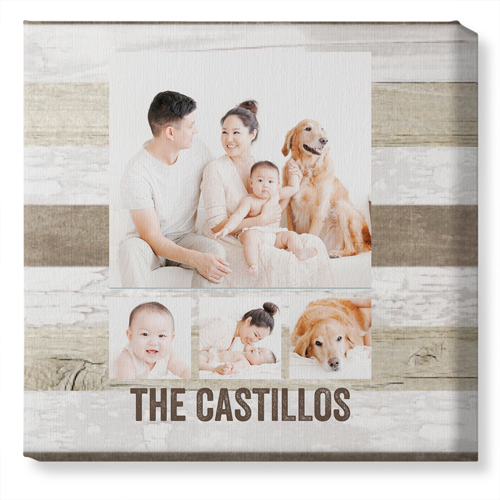 Collage of Four Framed Photo Canvas Prints. A gallery-style wall art features one or more favorite photos. Makes an elegant gift, too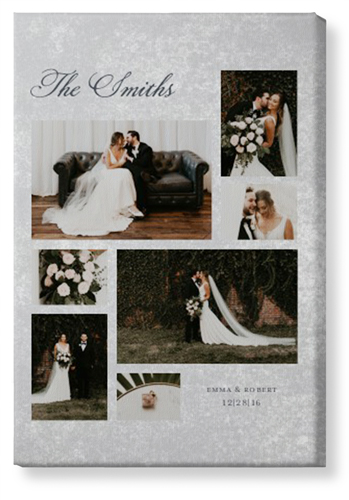 Gallery Collage of Seven Framed Prints. A gallery-style wall art features one or more favorite photos. Makes an elegant gift, too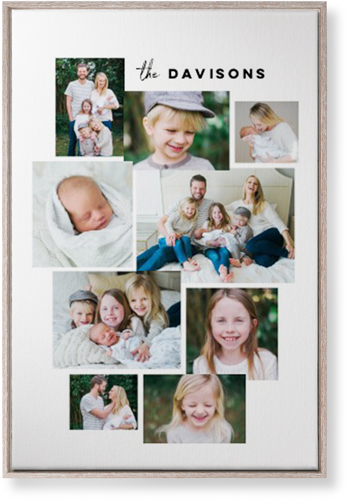 Organic Collage of Nine Framed Canvas Print by Shutterfly. A gallery-style wall art features one or more favorite photos. Makes an elegant gift, too