Mother's Day Ceramic Tiles
What customers have to say about our Ceramic Tiles
January 16, 2019
Very nice
"Small but beautiful! looks nice on my corner coffee table."
January 14, 2019
LOVE IT!
"I used this product for some vacation photos. It is beautiful as well as the included easel."
January 14, 2019
Ceramic Tile
"It's lovely. Very good quality and beautiful on my bedside table."
January 13, 2019
Fabulous!
"That's all I can say! I love my tile photo collage. It fit perfectly to my college."
January 12, 2019
I would buy this product again
"I am very satisfied with my order and Shutterfly. I received my order but when I took it out of its box and wrapping I noticed it was chipped. I immediately sent Shutterfly and email and pictures showing where it was chipped. That same night I received a reply and a re-order email of my item. I received my re-order with in 5 days. My new tile looks exactly how I pictured it and now I'm enjoying my purchase."
Mother's Day Ceramic Tiles
This Mother's Day, get mom a personalized gift of ceramic tiles she'll love to display in her home. Ceramic tiles are perfect for any tabletop, counter, bookshelf or mantel, offering a unique way to showcase favorite photos and memories in any room. Our ceramic tiles come in two sizes: 6 inches by 6 inches or 8 inches by 8 inches. A 9-inch easel accompanies the smaller tile, and an 11-inch easel comes with the larger tiles. With Shutterfly, you can celebrate your fabulous mom, grandmother, wife or other special mom in your life by creating a beautiful ceramic tile she'll love looking at every day.
Customize Your Mother's Day Ceramic Tile
Shutterfly offers a stylish array of ceramic tiles that are perfect for creating a gift mom will love. Customizing the perfect ceramic photo tile for mom is easy. In addition to our two sizes, you also get to choose a glossy or matte finish for your tile. Each one features a black felt backing to prevent damage if dropped. Browse our collection to find the design that best captures your mom's personality and style and then have fun making it one-of-a-kind. Once you've chosen a ceramic tile template, you can start personalizing it. Upload your family photos to make your Mother's Day ceramic tile truly unique. Play with the number of images featured, background colors and other design features until you have the perfect design for mom. Make your design even more sentimental by adding her name and a custom message or quote, such as "Best Mom We Could Ever Ask For."
More Mother's Day Gift Ideas
If you're looking for one or more personalized gifts to go with the ceramic tile you designed, we have plenty of options! It's so easy to create a beautiful work of art. You will have a blast creating a masterpiece that your mom can use as a large coaster or for an art display. A few classic items that will go beautifully with your tile include jewelry, wine glasses, glass prints and much more. Our wide selection of products ensures you'll find gifts for all types of moms. Once you have the perfect gifts for mom squared away, design a unique Mother's Day card with photos and a custom message to give along with her gifts.
Related Products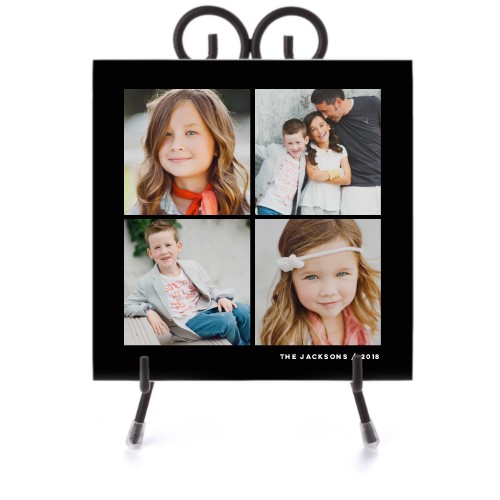 Gallery of Four Ceramic Tile by Shutterfly. Cozy up to a fleece blanket with your favorite photos. Choose your background and layout.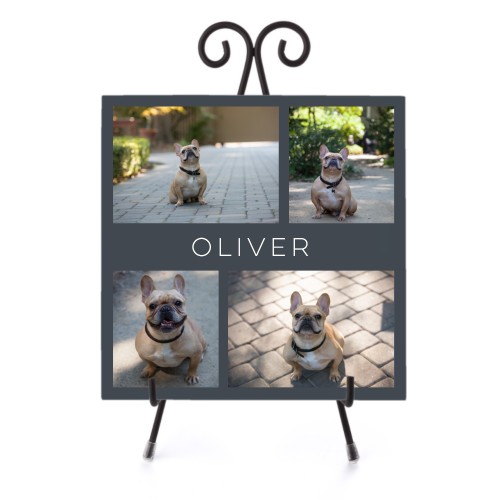 Pet Gallery of Four Ceramic Tile by Shutterfly. Cozy up to a fleece blanket with your favorite photos. Choose your background and layout.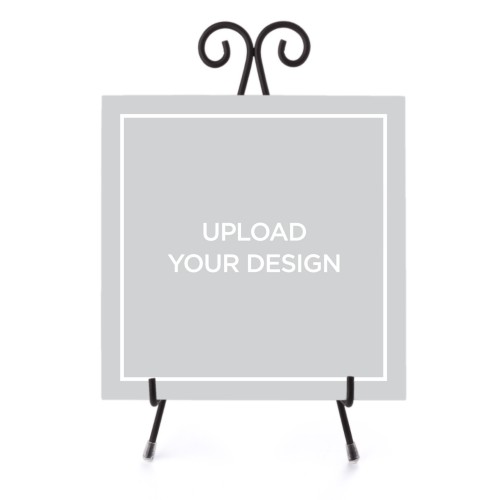 Upload Your Own Design Ceramic Tile. Cozy up to a fleece blanket with your favorite photos. Choose your background and layout with very unique and elegant product