What customers have to say about our Framed Prints
January 26, 2019
I will definitely buy more of these!
"Absolutely superb product. The quality is exceptional."
January 24, 2019
Beautifully done!
"Although my order came incorrect, Shutterfly was proactive in ensuring it was corrected. Excellent customer service and I am very pleased with the result!"
January 23, 2019
Fabulous!!!
"Bought this for a gift and person loves, loves, loves it!!!"
January 15, 2019
So lovely
"I love this picture so much, I'm searching through my photos to create a wall full of them!"
January 15, 2019
Loved this
"It's now the centerpiece of our bedroom and we love it. I got it as an anniversary gift and it came out perfect. I couldn't be happier!"
Using Art Framed Prints to Update Your Home
Do you need to spice up your space? Try some stunning art framed prints from Shutterfly for the perfect look. With these artfully made pieces, you'll get an instant update to your décor. No matter what your style, there is something here for everyone. Pre-framed prints are a gift everyone loves. Hang them in a bedroom or living room to add a fun decorative statement. Each print comes in a frame designed to enhance its look and give the piece a quality touch.
Bringing Art to Your Walls
If you need inspiration, browse through the incredible Art Library collection. Here, you'll find hundreds of amazing photos to choose from and upload to your print. Landscapes and flowers to black and white photography are available. After you choose a gorgeous design, you can add a custom touch. There's even an option to add your own photos along with the pre-selected artwork. Get creative, and check out these inspirational home decorating ideas for more great tips.
A Truly Artful Gift
Are you searching for the perfect Christmas gift? How about a way to honor your mom or dad on Mother or Father's Day? What about a newlywed couple you adore? Try these visually interesting art framed prints to give them a gift that will enhance their home. Consider these fun ideas to help you get inspired:
• Use the Manhattan Cityscape design for an urban look that's perfect for your city-dwelling friend who bought their first home.
• Try one of the adorable Baby Animals photos to gift a new mom and dad some artwork for their little one's room.
• Add motivational quotes, bright colors, and unusual shapes for a modern gift you can give to anyone.
Creativity Has No Bounds
Your beautiful art framed prints are sure to become a favorite for anyone who receives one. Our simple online tools will guide you through creating your print step-by-step. In just a few clicks, you can add photos and text for a fascinating work of art. Try mixing up different mediums to get a fun gallery-inspired look. Try our selection of custom canvas prints, metal prints, and more.
Related Products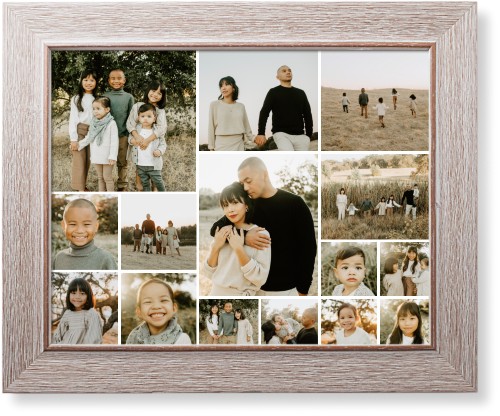 Collage of Fifteen Art Print by Shutterfly. Turn a favorite image into a stunning gift, or addition to your own space, with a gallery quality premium cardstock art print.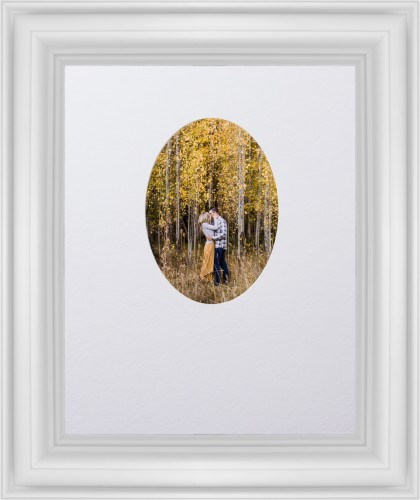 Offset Oval Deluxe Mat Framed Print by Shutterfly. Dress up the walls of your home with photo prints of your favorite memories paired with beautiful custom frames. With Shutterfly, you can create high-quality framed prints customized with unique layouts, background ...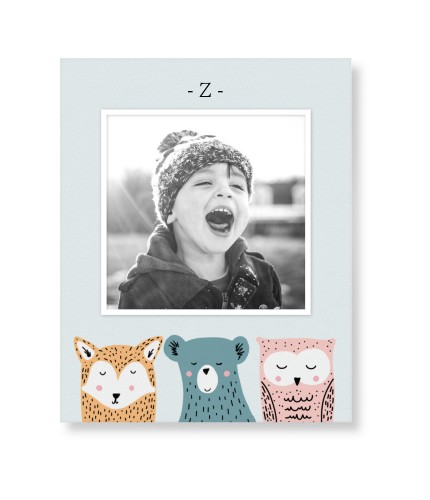 Adventure Animal Heads Art Print by Shutterfly. Turn a favorite image into a stunning gift, or addition to your own space, with a gallery-quality premium cardstock art print.