What customers have to say about our Framed Prints
January 26, 2019
I will definitely buy more of these!
"Absolutely superb product. The quality is exceptional."
January 24, 2019
Beautifully done!
"Although my order came incorrect, Shutterfly was proactive in ensuring it was corrected. Excellent customer service and I am very pleased with the result!"
January 23, 2019
Fabulous!!!
"Bought this for a gift and person loves, loves, loves it!!!"
January 15, 2019
So lovely
"I love this picture so much, I'm searching through my photos to create a wall full of them!"
January 15, 2019
Loved this
"It's now the centerpiece of our bedroom and we love it. I got it as an anniversary gift and it came out perfect. I couldn't be happier!"
Wedding Framed Prints
Choosing a wedding photographer is a major part of planning your big day. So when the big day is over and you finally receive those gorgeous wedding portraits, you'll want to show them off. With our collection of personalized framed prints, you can go beyond simple wedding photo frames and create a stunning display that captures your favorite memories of your big day. You'll be proud to show off a wedding framed print that's a work of art all its own.
Personalized Wedding Wall Art
Whether you want to create a collage of your top wedding moments or highlight a single favorite portrait that you love, you're sure to make something special with personalized framed prints from Shutterfly. Choose from a range of framed print designs with a romantic, modern touch and many different style options and sizes. You can even make wedding vow wall art to display your heartfelt vows in your home. While you're at it, don't forget to send wedding thank you cards to show your gratitude to guests and loved ones!
How to Personalize Your Framed Wedding Prints
Once you've found the perfect framed wall art design to do your wedding photos justice, it's time to personalize it. Start by choosing a size, and then pick your frame color and style. Style options include Classic Curve, Contemporary and Modern, with colors like black, white, brown, rustic and metallic to suit any home décor.
Next, select the colors for your frame's mat, if desired, choosing a color that helps the photo stand out and shine. Personalize your print further by adding text such as your names, your wedding date, quotes or other meaningful details.
With Shutterfly, it's easy to customize your framed print just the way you want. When you're done, you'll have a beautiful, one-of-a-kind piece of wall art that is sure to capture the love and style of your chosen wedding photos.
Custom Wedding Keepsakes
Wedding framed prints aren't the only way to cherish important memories and photos. Display your favorite pictures from the big day with other personalized wedding keepsakes, including wedding photo books, canvas prints, art prints and more. See our guide to creating a customized wedding photo book for more inspiration.
If you're looking for a way to help another newlywed couple celebrate, shop our personalized wedding gifts to find the perfect present.
Related Products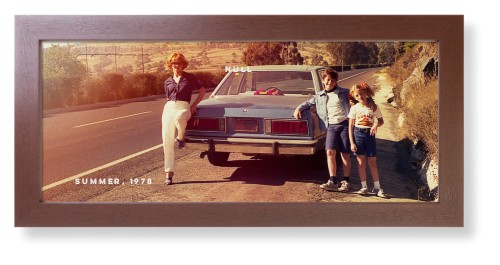 Gallery Panoramic Framed Print by Shutterfly. Customize your framed print just the way you want. Our frame and pre-cut mat options allow you to mix and match styles and colors so you can create your own gallery-style frame.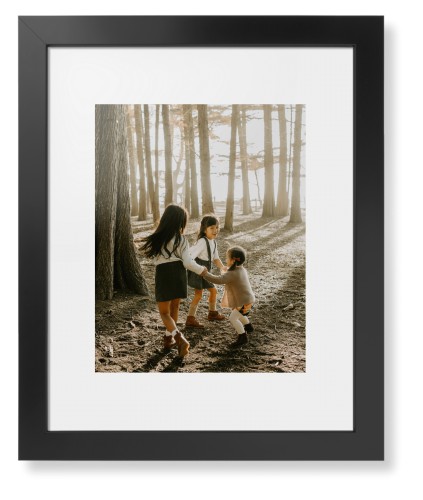 Dress up the walls of your home with photo prints of your favorite memories paired with beautiful custom frames. With Shutterfly, you can create high-quality framed prints customized with unique layouts, background colors, and more. Whether you're looking for a ...
Everyday Sentiments Custom Canvas Print. Use our Design-a-Wall tool to create an artful arrangement of canvas prints. Comes with a special kit to make hanging easy and flawless.