Locket Necklaces
Personalized Locket Necklaces
Keep precious memories close to your heart with personalized locket necklaces from Shutterfly. When you design your own photo locket necklaces with Shutterfly, you're customizing a new piece of jewelry that will live on as as treasured keepsake for years to come. Engraved lockets make the best gifts for the women and girls in your life. Whether you're searching for the perfect Valentine's Day gifts, bridal shower gifts, or thoughtful Mother's Day gifts for the special women in your life, a custom locket is the best way to show your loved one how much you care. Add their favorite photos, monogram, or name to their silver or gold locket to create an unforgettable personalized gift.
Capture Special Memories With Engraved Lockets
Treasure your most special memories with personalized photo locket necklaces. Not only are lockets the perfect gift for a friend, family member, or loved one, but they are also beautiful keepsakes you'll want to keep forever. Engrave your name, monogram, or initials on your personalized lockets to make them uniquely yours. Inside, include a photo that means a lot to you so you can keep it close to you always. Engraved lockets are perfect for wearing everyday. When you're not wearing it, store your engraved locket necklaces in a keepsake box for safe keeping. Your friends and family members will be wowed by this stunning piece of personalized jewelry you designed yourself. You can get matching locket necklaces with a group of friends or your family, or create one that is uniquely yours to hold onto forever.
How to Make Personalized Lockets
Designing personalized lockets with Shutterfly is simple. When choosing what style of engravable locket you want to make, consider who you are making it for and what the occasion is. If you're designing a custom locket as the perfect wedding gift, you can showcase a photo of the bride and groom on their big day. If you're creating kids gifts for your little ones, feature a photo of their favorite activity or their best friend. If you're making a necklace for yourself or a recipient, consider a monogram or initial necklace that is perfect for everyday wear. Personalized locket necklaces also make great gifts for new mothers or as sympathy gifts someone who has recently lost a loved one. Having an image close to the heart makes the loved one feel that much closer. Shutterfly's necklaces are also great options for birthday gifts, a Sweet 16, a quinceanera, and for any other special occasion.
Photo Locket Necklaces and More Personalized Jewelry
In addition to personalized lockets, Shutterfly also has more custom jewelry options like photo necklaces, bangles, bracelets, and individual charms. Each of the options is customizable to make it one-of-a-kind and exactly what you're looking for. The simple style of the bangles and bracelets helps the charms to really stand out. All the custom jewelry also has different metal options: gold, silver, sterling silver, or rose gold. Custom jewelry is a small gift that makes a big impact. You can buy one for someone else—or for yourself. Keep someone special close to your heart, or create your own signature jewelry with your initial and birthstone.
Related Products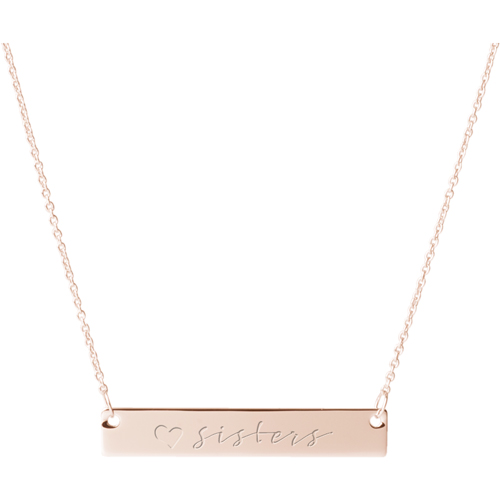 Sisters Love Custom Engraved Necklace. Treat yourself or someone special to an engraved bar necklace personalized with a memorable date, initials or custom message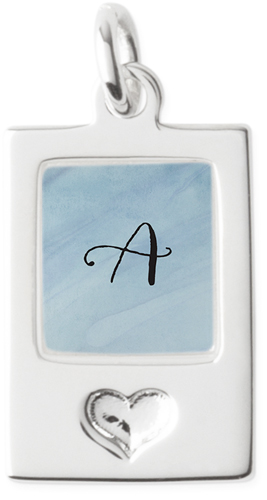 Initial Heart Sterling Silver Charm by Shutterfly. Mark a milestone with a delicate sterling silver charm; designed with a heart or paw print. Make a bold statement by wearing a personalized bangle stack.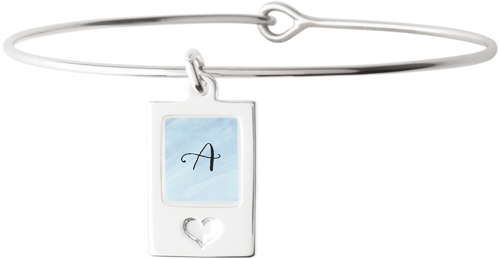 Initial Heart Sterling Silver Charm Bracelet by Shutterfly. Mark a milestone with this delicate sterling silver bracelet that features photo charms, designed with a heart or a paw print. Make a bold statement by wearing a personalized bangle stack.