Name Cutting Boards
What customers have to say about our Cutting Boards
January 18, 2019
House warming gift
"I wanted to purchase a gift for house warming that would have a special meaning to the buyers. Shutterfly does such a great job on all of their projects that they were my go to for that special gift. I decided on a personalized cutting (cheese) board along with their offical closing date. Cutting board is heavy and the engraving was top notch. Very happy with the finished product."
"Nicely made, good quality"
"Bought this for my mom and she loves it so much, she doesn't want to remove the plastic!"
"bought as a gift for someone and it was perfect! The engraving was very clean and defined. Perfect to use and display in the kitchen"
January 3, 2019
Small very small
"Over all I love the cutting board. It's made very well and I great quality. I just thought is was going to be a standard size cutting board and it's just so small. It's about like a fancy cheese cutting board than a cutting board"
Name Cutting Boards Add Chic Style to Any Kitchen
Honor your family proudly with any of the name cutting boards offered by Shutterfly. These custom cutting boards allow you to display your last name, wedding date, and sentiments. Laser etched directly onto the wood; the image is there to last. There are many different types of personalized cutting boards to choose from.
The round board is ideal for kitchen islands and round tables. Opt for the large, rectangular version to carve meats in chic style. The marble and mango wood combination offers luxe style that will look great for many years to come. No matter which one you choose, you are sure to fall in love with your custom name cutting boards.
Custom Name Cutting Boards for the Newlyweds
Take the guess work out of selecting a gift for the newlyweds by gifting name cutting boards. There is no need to run to the store to pick up this gift. With a few clicks of your mouse and a little basic information, you can create a personalized keepsake anyone will treasure.
Start by browsing the design options to find the one that fits their style. With the design chosen, select the cutting board shape from the options. Shutterfly guides you through every step of the personalization process. Simply follow the prompts to add a family name, wedding date, and more. Completed name cutting boards can be shipped directly to their home for your convenience. Do you know a couple who still acts like newlyweds? These name cutting boards make a fun gift option for them as well.
Use Name Cutting Boards as Chic Serving Platters
Do you love ordering a charcuterie board at your favorite restaurant? Amaze your house guests by creating one the next time they come over. Arrange an assortment of fresh deli meats, nuts, olives, and other favorites on your cutting board. A few white ceramic bowls can be placed on top to house your favorite dips. As the food disappears into the mouths of your happy guests, the laser etched graphic is revealed.
Design Unique Name Cutting Boards
You aren't limited by the design options offered on Shutterfly. Display the quote, design, or logo of your choice by uploading your file. With this option, the possibilities are endless. You can even add an optional cheese knife to your purchase. Cutting boards also make great personalized gifts for your coworkers.
Related Products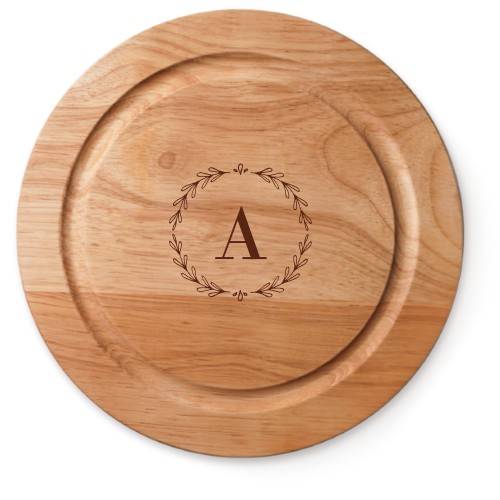 Foliage Frame Cutting Board by Shutterfly. Make an impression with a custom cutting board engraved with a thoughtful message.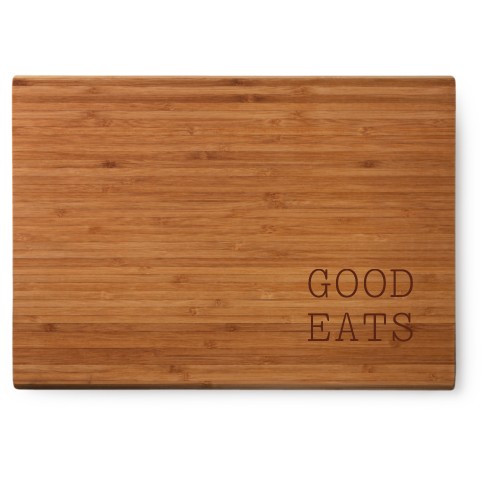 Good Eats Cutting Board by Shutterfly. Make an impression with a custom cutting board engraved with a thoughtful message.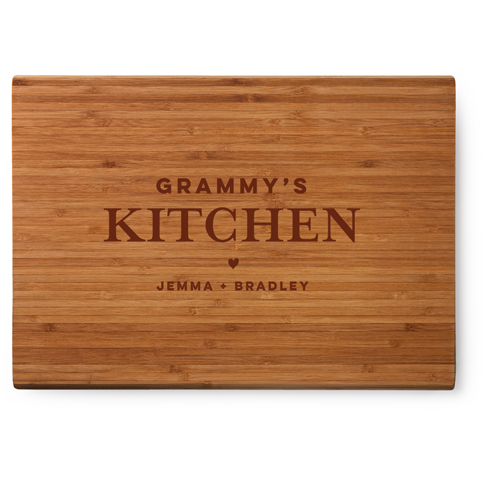 Kitchen Heart Cutting Board by Shutterfly. Make an impression with a custom cutting board engraved with a thoughtful message.