Pilsner Glasses
What customers have to say about our Pilsner Glasses
January 18, 2019
Turned out great
"Its a great birthday gift for my dad!!!"
January 14, 2019
I would buy this again
"Nice thick glass. I have been pleased with all the glass products."
"Packaged great! Came before it was supposed to and my husband loved it!!!!!!"
"The etched glasses are SO cool! Not only is it easier to find your glass among many, they are pretty classy."
January 4, 2019
Our guests loved them
"Thank you"
Custom Pilsner Glasses Give Beer Personality
There's nothing like an ice cold beer, especially when it's carefully poured into the perfect glass. With their tall, tapered shapes, pilsner glasses are designed to encourage the formation of that full, frothy head and allow you to see all of those fizzy bubbles that signify the ale you're about to enjoy is fresh. Personalized beer glasses take the presentation to the next level, making it extra special with a custom design that you created.
Designing Your Custom Pilsner Glasses
Shutterfly's custom beer glasses begin with high quality 16-ounce clear glasses of incredibly high quality. Your custom design is sandblasted onto the glass by hand, creating a permanent effect that won't rub off or fade the way that ink can. The durable glasses can be used again and again, and they're dishwasher safe, so they're even easy to clean.
With more than 20 custom beer glasses available for you to personalize, you can make a glass that's the perfect reflection of your tastes. Find the style that speaks to you and click the "Personalize" button to begin designing. You'll have the option to edit the font, the text size and more. Once you've finished designing, you can add as many of the custom pilsner beer glasses to your cart as you wish to ensure that you're prepared to serve guests for every get-together.
Beer Glasses for the Wedding Party
Have some craft beer fans in your wedding party? Custom beer glasses are the perfect way to say thanks to the best man, maid of honor, groomsmen and bridesmaids. As a member of your wedding party, these custom beer glasses are great during wedding toasts. You can choose a design that incorporates each attendant's name and role or choose a monogram, last name or initial design. The possibilities are endless, and no matter what you choose, your purchase will be backed up with our complete 100% happiness guarantee.
Gifts They'll Raise a Glass To
Whether you're shopping for Father's Day, a wedding, a housewarming, a college graduation or the winter holidays, pilsner beer glasses are sure to delight all of the beer lovers on your list. Shutterfly has personalized glassware and to suit every taste with stemless wine glasses, mason jars, decanters and steins available in our collection.
Make that ice cold beer a little extra special with a beer glass that reflects who you are or give a gift that will remind that special someone of you sip after sip. Start designing your custom beer glasses now.
Related Products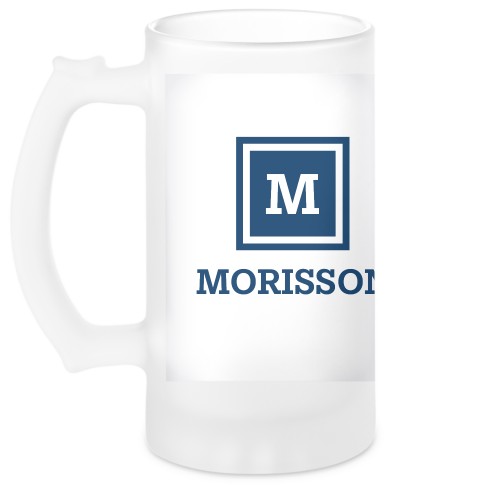 Keyline Monogram Personalized Beer Steins by Shutterfly. Sit back, relax and enjoy a cold drink from a personalized frosted beer stein. Customize with your favorite photos or meaningful sentiments to create the perfect gift for yourself or someone special.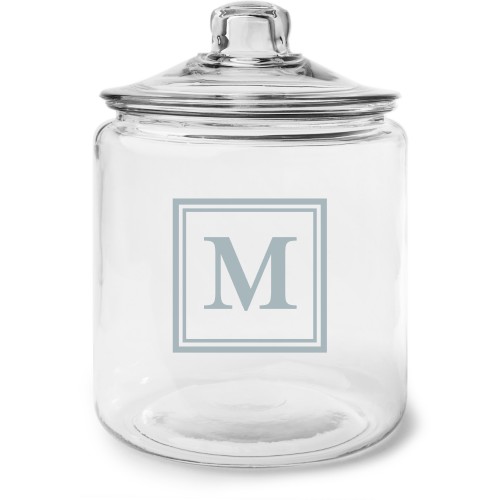 Keyline Monogram Glass Jar by Shutterfly. From cookies to candy, pasta to non-perishables, fill a beautiful glass jar with everything you love and put your personal stamp on it. The perfect home accent or a great gift for any occasion ...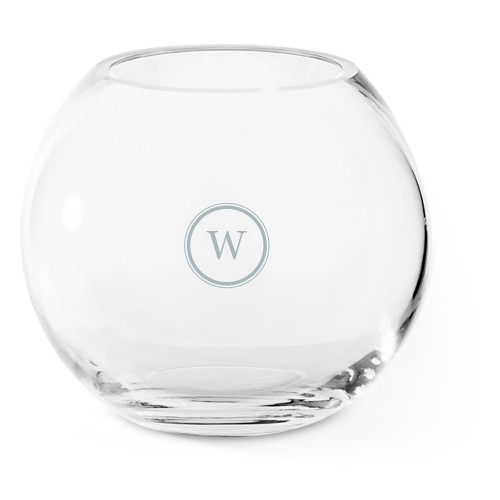 Circle Monogram Glass Vase by Shutterfly. A stylish glass vase etched with your own sentiment adds a touch of beauty to any space. Perfect for displaying your favorite flowers or as an elegant gift for weddings, housewarmings, birthdays, holidays and ...