Religious Gifts
What customers have to say about our Religious Gifts
January 14, 2019
This made the PERFECT gift!
"We got a pillow with pictures of our son from thru the year, this was a perfect gift for ANY parent, grand parent, and even for your spouse! LOVE LOVE LOVE the quality of it and also how its made with a zipper so we can remove the cover and wash, and also re-stuff if needs be after years of use. I love everything I have bought at Shutterfly!"
January 1, 2019
Perfect for a Religious Gift
"I gave this to my daughter-in-law for her adult baptism by adding a photo of our church. She loved it."
December 29, 2018
A great different gift.
"I order 2 of these. Both 6x6 and one matte finish and the other gloss. I really liked the matte look on a bookcase. I think the 8x8 would look great if you have room. Also remember the holder will have 2 black holders in the front and can block some of the text. Really cool gift."
December 29, 2018
Ceramic gift
"I purchased this for my mother for Christmas and she loved it! This is great to give as a gift or make one for yourself!"
December 27, 2018
Great for yourself or a gift!
"I bought 2 of these candles as gifts and each person loved what they received. The candles smelled great and the quality was perfect! I even thought about getting one for myself."
Personalized Religious Gifts
If a close friend or family member will be celebrating an important event like a wedding or a religious milestone like a First Communion, you'll want to make sure to give an extra special gift that honors both the individual and the significance of the occasion.
Whether you're shopping for the perfect religious gift for your parents' wedding anniversary, a friend's baby shower or wedding, or a child's Christening or Confirmation, you'll find plenty of gift options here. Our assortment of high-quality, personalized religious gifts ensures you can find the perfect presents for friends and family members.
Unique Religious Gifts
Shutterfly offers unique religious gifts that were created specifically for the times when friends and loved ones will be commemorating important events. From beautiful glass frames and ornaments to jewelry and wall art, you'll find unique gifts that you can personalize for the special occasion.
Browse through our selection of personalized religious gifts to find designs that include crosses, as well as messages that say "Blessed". Our free, easy-to-use personalization tools let you upload special pictures, add names, dates, a custom message or your favorite Bible verse to the gift.
Need some ideas? A couple of meaningful gift options include:
Glass Frames - Our chic glass frames are the perfect way to showcase a special photo from a wedding day, Baptism or other events. Your personalized message, Bible quote, a favorite poem or other sentiments will be laser engraved. Order the frame itself and insert a photo on your own or upload a photo and have us print and insert it for you.
Inspirational Jewelry - Our unique engraved bar necklaces make a stylish and sentimental gift for a new mom or bride. This is also a wonderful gift to give your wife on a wedding anniversary. Available in three metal finishes – silver, gold, and rose gold – there's a design to match anyone's style. Add a memorable date, name, initials or custom message.
If you're looking for gifts for kids, be sure to check out the Shutterfly Kids Collection to find a variety of items for children of all ages. In particular, the desktop plaques and framed prints in our Kids Room Collection make great religious gifts, as they can easily be personalized with a message and photos that are specific to the occasion.
Related Products
Bless This Home Garden Stone by Shutterfly. Personalize a garden stone with words of inspiration or your personal message to spruce up your outdoor space. Select an oval or heart shape for yourself or someone else.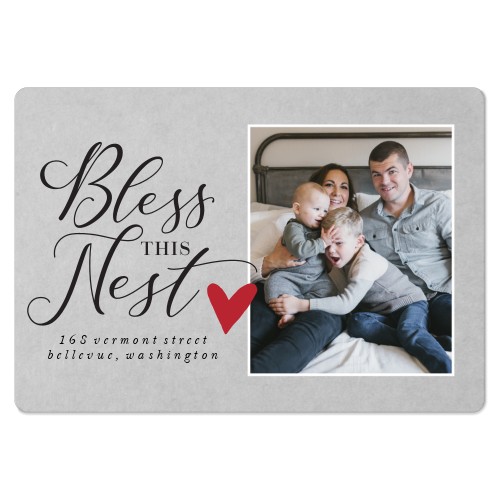 Bless This Nest Magnet by Shutterfly. Add joy to your refrigerator, dishwasher, file cabinets and more with our personalized photo magnets.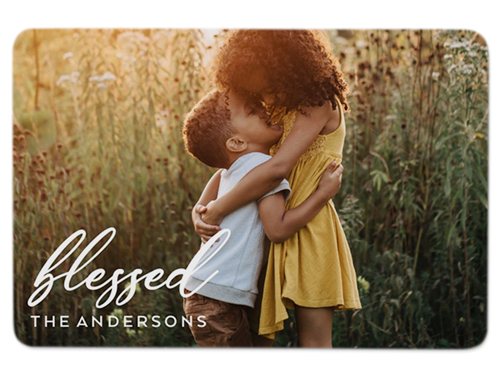 Blessed Script Metal Magnet by Shutterfly. Display all notes, reminders and pictures with our personalized metal magnet. This magnet is a great accessory adding a touch of personalization to any home, office or classroom environment. Showcase those memories in your ...