All Magnets
What customers have to say about our All Magnets
January 27, 2019
Mini Magnet
"One of the better items. The magnets always come out great!"
January 27, 2019
Great way to remember
"I have bought these and other magnets each time a grandchild was born. Great way to commemorate a special occasion in your family. Formatting the magnet is easy and fun. Good quality gift for family & friends at a good price. Customer service was very helpful when I needed to order more than the ordering template allowed."
"It can be put almost anywhere."
January 27, 2019
Perfect for Instagram photos!
"I got a bunch of my favorite photos printed on these to use at my office. They magnetize to my metal desk frame. They look more organized and stay nicer than a paper photo and I dont need frames. So cute!!"
January 27, 2019
Love these magnets!
"I'm very happy with the quality of these magnets. I bought them to get my young grandchildren for Valentine's Day. They have photos of various family members so the kids can remember everyone better while they stick the magnets on the refrigerator or just hold them and look at them."
Custom Magnets
Custom fridge magnets are a great way to brighten up your kitchen. With a custom magnet from Shutterfly, you can also get creative and use it in multiple places, including your office and car. It's easy to make a custom magnet showcasing your favorite memories. More exciting than a picture or print, photo magnets let you show off graduations, weddings, family Christmas photos, and much more. Get creative and add unique messages to refrigerator magnets as well to give as gifts to family and friends.
Personalized Magnets For Home and Office
While the fridge magnets are always classic, there are plenty of other places to show off photo magnets. You can use custom magnets as unique office wall art to create an inspired workspace. If you're an educator, magnets with pictures can stick to whiteboards and filing cabinets to show off classic art or students' work. Whiteboards and filing cabinets are also opportunities for magnets in an office in addition to metal desk frames, metal shelving, and even the communal fridge if your coworkers are supportive. Personalized magnets are also a great gift idea for friends who work from home. Take your loved ones and your favorite memories with you to work with custom magnets.
How to Create Custom Photo Magnets
Select from our wide variety of custom photo magnets to fit any space or aesthetic you need. Along with magnets with photos, you can create a calendar magnet that lets you see a quick glance of each month. Looking for other creative ideas for personalized magnets? In our wedding shop, you can create save the date magnets that are more special than classic cardstock. You can easily create magnets for kids too that showcase their drawings and art. These make the best kids gifts, and they can help design them themselves. They'll love seeing their creations in magnet form, and you can keep the small magnets for years to come without worrying about them fading. When you make a custom magnet, just choose your size and design before uploading and arranging your photos. Shutterfly's online magnet maker will let you include captions and short text if you'd like to include a name, date, or quote. With Shutterfly, you can even make custom save the date magnets to send to your guest list for your wedding day.
Picture Magnets Make Great Gifts
Don't worry about where to buy magnets anymore. With Shutterfly, you can create magnets for every occasion as special gifts. Perfect for your home and family, the custom magnets can stick to so many different surfaces that you know your friends and family will be able to find a place for your gift. Shutterfly's personalized magnets are high quality and appealingly priced, making them a go-to gift for any occasion you want to commemorate. Whether you're shopping for a coworker who just got a promotion, your little one who loves to decorate the refrigerator, or for yourself, custom picture magnets are a fun and thoughtful way to get creative with all of your most treasured photos. For the best Shutterfly deals on photo magnets, check out our Special Offers page.
Related Products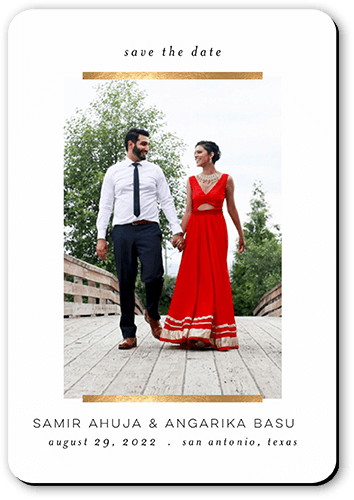 Banded Embrace Stationery Magnet by Magnolia Press. Make sure they mark their calendars with this stylish Save the Date magnet. Just add a photo and your nuptial details.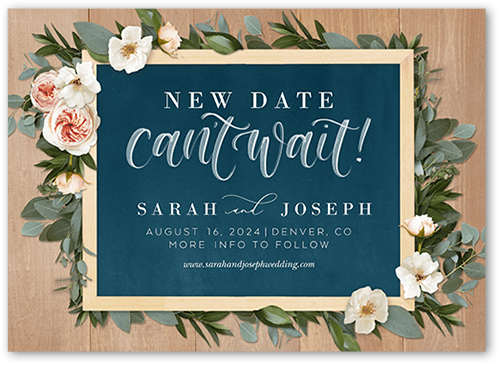 Bohemian Flowers Stationery Magnet by Petite Lemon. Make sure they mark their calendars with this stylish Save the Date magnet. Just add a photo and your nuptial details.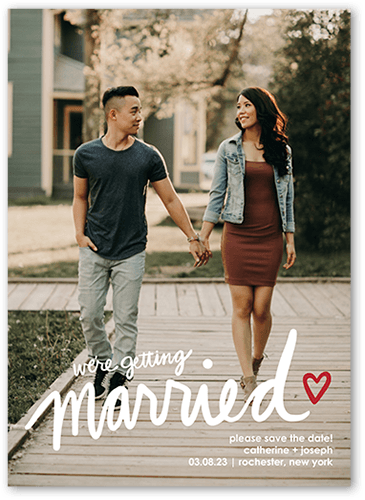 Handwritten Affection Stationery Magnet by Robyn Miller. Make sure they mark their calendars with this stylish Save the Date magnet. Just add a photo and your nuptial details.