Beige Mugs
What customers have to say about our Mugs
January 27, 2019
Wonder Gift
"I purchased 2 mugs with pictures of my granddaughter and her best friends. They opened at Christmas. They were both so surprised and happy. FUN GIFT!"
January 27, 2019
Love it!!
"Love my coffe mug"
January 26, 2019
Perfect thank you gift
"We made a large coffee featuring a photo of us wearing a hand knitted gift and sent it to the friend who knitted our nose warmers. Delivered to US in less than a week. Double the Facebook posts and fun."
"Love these mugs!"
January 26, 2019
Once again, I am satisfied with the quality
"The image was perfect on the mug. Job very well done"
Customizable Beige Mugs Make Gift-Giving Fun
Almost everyone enjoys personalized gifts because they show that the giver truly cares. Shutterfly has a huge selection of customizable mugs perfect gifts for any occasion, for all ages. Our selection of customizable beige mugs lets you start from a neutral palette to create a unique gift featuring favorite memories the recipient can relive over and over again.
Design Made Easy
Shutterfly has everything you need to design a beautiful photo mug with your favorite images and sayings. Creating a custom mug is quick, easy and fun. Start by selecting your favorite template. Click "Personalize" on the product description page, and you can start uploading favorite images. You can even upload photos from social media or choose from Shutterfly's extensive image library. The design assistant will help you customize the piece exactly to your liking, and you can preview what it will look like before adding it to your cart—a beautiful gift made simple.
Gifts and More Gifts
Great presents in themselves, our beige photo mugs can be filled with small treats for the recipient, including toys, pens, tickets to fun events, and other small personalized gifts such as an iPhone case, a bookmark or a piece of beautiful custom jewelry. Shutterfly has a wide selection of personalized items that includes both long-time customer favorites and new additions.
Perfect for All Ages and Occasions
Customized beige photo mugs from Shutterfly and our other personalized items make great gifts for everybody, no matter the occasion. Mugs, calendars and wall art are all great ways to pay tribute to favorite memories in ways you and your loved ones can enjoy every single day.
Wine glasses, cutting boards, picture frames and special mason jars are great for your favorite females, while fathers, grandfathers, uncles, brothers and male friends may enjoy personalized pilsner glasses, flasks, paperweights and framed canvas prints. You can even treat your pet with a personalized bowl, placemat or tag. The options for personalized gifts from Shutterfly are endless.
Related Products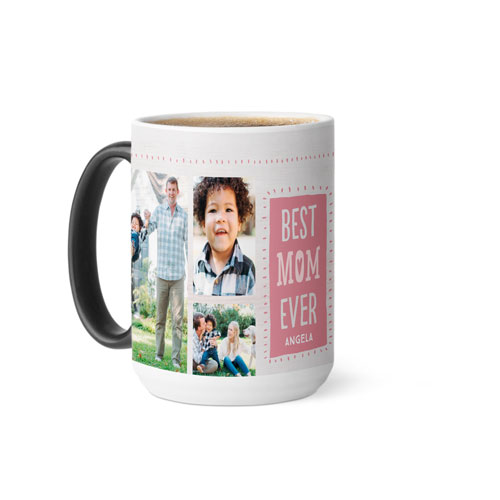 Best Mom Ever Color Changing Mug by Shutterfly. Pour your hot beverage into this ceramic mug and watch your personalized image or message magically appear. This heat-sensitive mug changes color when hot and returns to matte black when cold.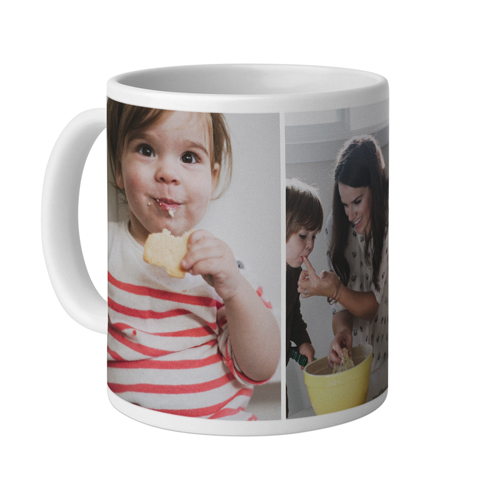 Gallery of Three Mug by Shutterfly. Make a unique mug for yourself or someone special with your favorite photos in a stylish, exclusive design. Specifically crafted to contain hot beverages, its personalized style really warms up the morning.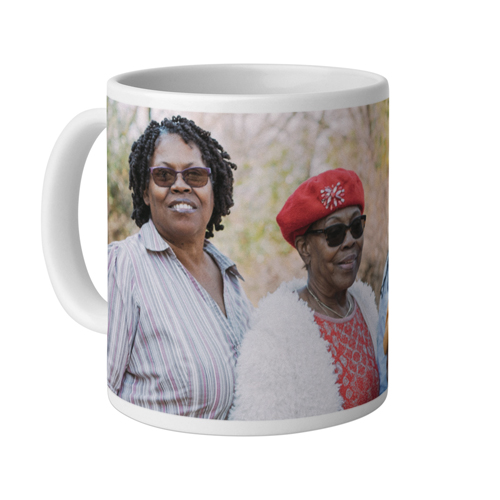 Photo Gallery Ceramic Mugs by Shutterfly. Indulge the chocolate lover with a photo mug filled with premium Ghirardelli chocolates. Personalize a mug for yourself or someone special with your favorite photos in a stylish, exclusive design. Chocolates arrive wrapped in ...