Black Pet Tags
What customers have to say about our Pet Tags
January 26, 2019
Very nice
"I added a key ring to attach tag to the collar. Perfect. We ordered one for our 2nd pet"
January 25, 2019
Loved it !
"Loved it Shutterfly always does a good job !"
January 23, 2019
I love seeing my cat's tag!
"I love all products that I have gotten from Shutterfly. I usually get deals on them, because otherwise they are expensive. However, the app has good sales and perks. Customer service, when used, was very helpful, so I feel confident that if I had an issue again, they'd help. This is my cat's second tag, and his first on is on my keys!"
January 22, 2019
A Hit!!!
"My niece loved the picture of her Corgi, Franklin. I told her I keep my on my key chain.. My sister loved her's too.."
January 22, 2019
Great buy!
"Really nice quality dog tag!"
Keep Your Dog Safe with Black Pet Tags
When you own a dog, it's vital to their safety that you get them a tag. A customized black pet tag is a great way to make sure that your furry friend is always identified as yours, no matter where you guys go. And with so many fun ways to personalize, you'll love feeling stylish with your pooch while being a responsible, loving owner, too.
Dogs Can Come Home More Easily with Pet Tags
Hopefully, you and your dog are never separated for long and any separations are planned like you go on vacation or drop the fuzzball off at a doggie daycare. But pets do go missing, unfortunately. If you move to a new house, they may get confused by the new address and try to find the place they consider home. If you leave them in a backyard, they might get bored or hot and seek shelter. Even during awesome events, like a great summer BBQ or a 4th of July party, they may race off. Loud noises, like fireworks or bumping music, can spook them.
But if your dog has a tag with their name and your contact info and someone finds them, you're more likely to be reunited.
What Kind of Pet Tag Should You Get?
Black pet tags are always a good idea because of the high-contrast look. Your dog's name is displayed in a light color that really stands out, so you don't have to worry about chipping or fading making important info illegible. A pet tag that has a ring molded or cut into the overall silhouette is your best bet for strength. From there, you'll need to get a separate jump ring to hook the tag to your pet's collar. Make sure it's sturdy and won't get knocked off while playing.
Decorate Your Pet's Tag for Fun
The basics are a name and a phone number. That way, your dog can be identified and so can you. But have a little fun with it! After all, this is a little piece of jewelry for your friend. You like custom jewelry. They will, too, when it's from you. Flowers, bone shapes, and other embellishments make your tag a cute gift from you to your best friend.
Related Products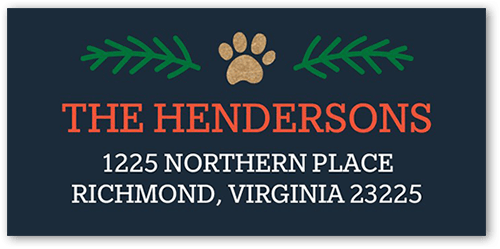 Belly Rubs Address Label. Address your envelopes with stylish address labels. Corresponding invitations, gift tags and thank you cards are also available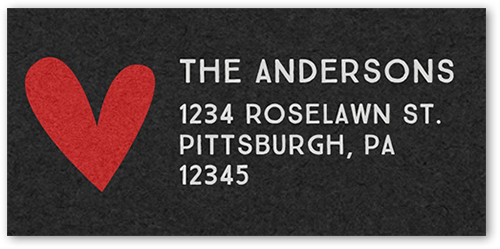 Howliday Wishes Address Label by Éclair Paper Company. Address your envelopes with stylish address labels. Corresponding invitations, gift tags and thank you cards are also available.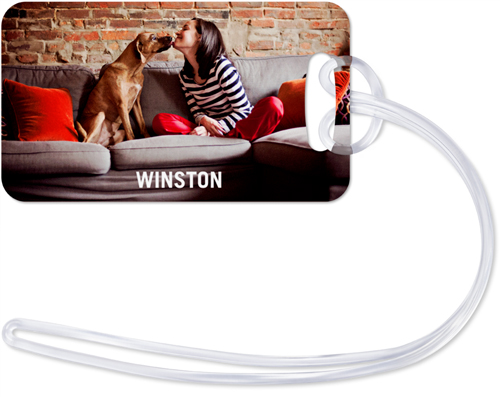 Pets Photo Gallery Horizontal Luggage Tag by Shutterfly. Step up every suitcase with a fun luggage tag, personalized with favorite photos, designs and more. Plus, add your contact info so you never lose a bag again.