Fireside Spice Candles
What customers have to say about our All Candles
January 18, 2019
Very classy looking
"This is a small candle so make sure your prints are not too detailed!"
January 15, 2019
Great product! Turned out just how I wanted!
"The quality was exactly what I wanted. I was very pleased with how this turned out!"
January 8, 2019
I liked it so much I kept it for myself.
"I light the candle while enjoying a bath"
January 7, 2019
I would buy this product again
"Great gift"
January 1, 2019
Perfect for a Religious Gift
"I gave this to my daughter-in-law for her adult baptism by adding a photo of our church. She loved it."
Give Your Gifts Pizazz with Fireside Spice Candles
Candles bring warmth to our homes on chilly days and during the holiday season. If you're in search of a fantastic customized gift, try a fragrance-filled fireside spice candle from Shutterfly. You can add a personal touch your candle to create a one-of-a-kind present that's sure to be a hit. The warm scent makes it feel as if you're sitting next to a roaring hearth, and the deep red colored wax brings this candle a festive feel.
Send Special Memories this Christmas
Even if you don't have a fireplace, our fireside spice candles evoke that same feeling. Make a special candle that features a treasured photo with you and your loved ones. They're perfect to send to your parents if they live far away. Browse our beautiful templates and make a special candle that Mom and Dad will adore this Christmas. We'll ship it straight to their door to make shopping easier for you.
You can also send a custom candle to a dear friend for the holidays. Use our step-by-step process to upload a picture and add some text. Your friend will enjoy a candle that not only smells great, but it also brings back some of your most treasured memories together. Not sure what to say when it comes to finding the right words? Read these Christmas card wording ideas to help inspire you.
Adding Fireside Spice Candles to the Home
The fireside spice candles from Shutterfly feature red wax that gives them a bright, cheerful look. All the candles we sell feature a natural soy blend and essential oils for a nice, even clean burn. As soon as someone receives their candle, they'll love to use it in their living or dining room. It creates a warm feeling and is sure to bring back fond memories of seasons past. The personal picture you add makes it extra special.
Quality Holiday Gifts
Shutterfly offers plenty of wonderful gifts to choose from. Come up with a few creative ideas and watch them come to life as you craft your custom gift. Candles are a beautiful gifting choice, but we also feature an array of other amazing home décor and custom prints. Look through our assortment of personalized gifts including cards and photo books to find the perfect gift this season and beyond.
Related Products
Classic Monogram Pilsner Glass by Shutterfly. Say cheers with a stylish pilsner glass personalized with your own custom message. Perfect for enjoying your favorite beverage or as a memorable gift.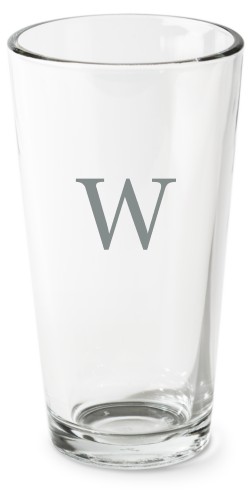 Classic Monogram Series Pint Glass by Shutterfly. Enjoy your favorite ice-cold brew in a personalized pint glass, etched with your own message or monogram. The perfect addition to your barware and an unforgettable gift.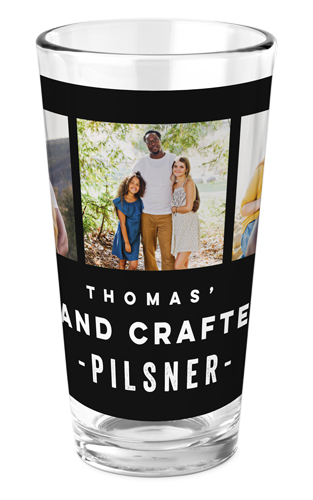 Text Gallery of Three Pint Glass by Shutterfly. Enjoy an ice-cold brew in a personalized pint glass, printed with your monogram or pictures.