What customers have to say about our Custom iPhone Cases
January 26, 2019
Teenage son loves his personalized case that was a gift
"Would definitely buy it again"
January 26, 2019
This quality of the case was better than I expected!
"The cases one can buy in the mall are muh 🙄. Inexpensive, true. However this case far exceeded my expectations. Everyone loves my choice. I am proud of it!"
January 25, 2019
iPhone case
"I would buy it again turned out perfect just how I wanted it and didn't take long to get it either my granddaughter loves it."
January 25, 2019
Love my case
"I love my phone case. Thanks"
January 25, 2019
I loved so much
"📱👍 good"
Display What Matters Most on Your Phone
If you are like most people, your phone rarely strays far from your hand or pocket. It's an essential part of your life, and you use it for everything from getting directions and talking with friends to taking photos and sharing them with family. If the latter, in particular, is one of your hobbies, custom iPhone 7 cases can put your portraits on display.
Shutterfly makes it easy to create personalized cases that feature your art, graphics and text for a completely custom design. No matter if you want to feature your cat, your car, your niece or your nephew, you can do so by using the intuitive tools we have for creating your custom iPhone 7 case.
Give the Gift of Style
One of the best personalized gifts you can give is something that is thoughtful and personal. Nobody will complain about receiving a present, but one that clearly demonstrates how much you care will simply have an impact that a generic gift cannot. Custom iPhone 7 cases are an exemplary choice for this very reason, and they are perfect for the following occasions:
• Christmas and holidays
• Birthdays
• Anniversaries
• Valentine's day
Custom iPhone cases from Shutterfly are great gifts for any reason. If you can't quite stand the idea of giving yours away, you can always gift one to yourself, too. We know that few things are as comforting as a reminder of the ones you love, and you can create yours with a simple image of your family. Personalized mugs and ornaments are also a great way to share the love.
Personalized Keepsakes to Treasure
Personalizing your keepsakes makes them that much more special, and with help from Shutterfly, you can create a bevy of treasure to either keep for yourself or gift to loved ones. We make it easy to utilize photos and other details to create a beautifully customized look for whatever item you choose to personalize.

It doesn't matter what time of year it is or what kind of customization you're looking for. It's always a good idea to get your special keepsakes from Shutterfly and share them with family and friends. You can count on us not only for quality, but for convenience, too. When you need your order expedited, you can select from shipping options such as super rush or next day in order to ensure it gets there on time. Display what matters most to you by printing it on one of our top-quality custom iPhone 7 cases.
Related Products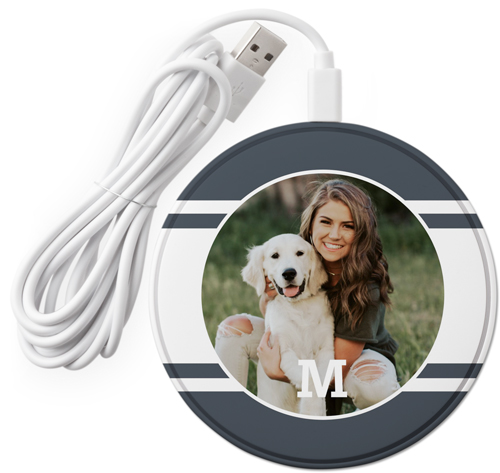 Contemporary Stripe Monogram Wireless Phone Charger by Shutterfly. Cut the cables. Drop and charge your device on this personalized wireless charging pad.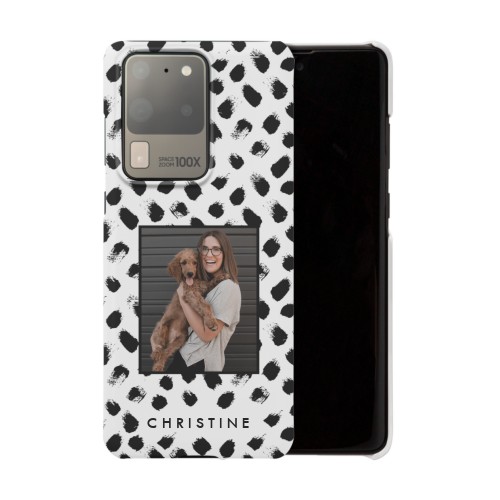 Black and White Spots Samsung Galaxy Case by Shutterfly. Make a Samsung Galaxy case that's unmistakably yours. This tough case comes with a silicone liner for greater protection. Choose from a range of designs and layouts, and personalize with photos, ...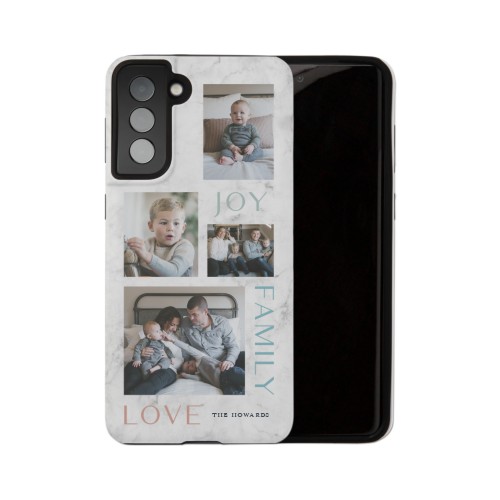 Marble Joy Family Love Samsung Galaxy Case by Shutterfly. Make a Samsung Galaxy case that's unmistakably yours. The case is slim and lightweight for easy portability. Choose from a range of designs and layouts, and personalize with photos, your name ...