Journals
What customers have to say about our Journals
January 26, 2019
Delightful personal journal
"Love that I can personalize my journal. Easy and beautfiful!"
January 25, 2019
I love this journal,better then I even thought it would be!
"Great! I love my journal!"
January 21, 2019
Will definitely order more
"I ordered this to use as a grateful journal. It's the perfect size and turned out even better than I was expecting."
January 8, 2019
Perfect Gift
"Got this for my friend on Christmas holidays. It arrived really fast and my friend was happy to reciveve such a beautiful gift."
January 3, 2019
Purchased as a gift
"The recipient loved it!"
Personalized Journals
Expressing yourself in words is now much easier with Shutterfly's custom journals. No matter what is on your mind, or in your heart, you can say what you mean with no filter as long as you use a trendy leather bound custom journal to do so. Regardless of whether you choose to share your words with others or to reserve them for a select few, your most intimate thoughts, feelings and memories will be preserved in personalized journals that are designed with you in mind. You can personalize your journal cover with your favorite photos and memories so you can smile every time you look at it. Use our custom notebook and journal templates to make one that's perfect for you.
Create Your Own Journal
It's easy to create your own journal with Shutterfly. Start by browsing through journal cover templates and choose the one that feels the most like you and your personality. To graduation notebooks to personalized journals with inspirational quotes and messages, there are endless opportunities for what you can create. You can even design a custom journal or notebook for your kids that they can take to school or use for journaling. Upload your favorite photos to the templates and add your monogram or a special message to make a one-of-a-kind custom notebook that makes the perfect piece of office decor that you can use every day. Experiment with Shutterfly's customization options to create your own journal that you love. Perfect for Mother's Day, Father's Day, or a teacher appreciation gift, creating a custom journal is a unique gift that your recipient will keep as a treasured keepsake.
Personalized Journal Ideas
When it comes to choosing personalized journals, you don't have to choose the most expensive option in order to get the best quality. Shutterfly has a wide variety of beautiful quality custom journals for you to choose from. No matter your budget, expression needs or preferences, our leather journals are suitable for any use. Keep up with your new arrival's every milestone and waking moment with a specially enhanced pregnancy journal. Or you could choose from among our baby journals until you find one that you want to customize with your own photos, details and captions so you can share your baby's every achievement in a fun and stylish way. Whether you choose to use this special leather journal to look back and reflect throughout the years or to look at on a daily basis, its quality, style and appeal can't be denied. Each moment that you hold inside your custom journal will be as clear, vibrant and stunning as the day you captured it on photo.
Give the new parents in your life something to look forward too with our custom baby journals. It doesn't matter if this is their first new addition or seventh, our selection of personalized photo gifts, baby journals and personalized journals allow you to give the perfect gift each and every time. Our custom journals are the perfect gift for parents because it allows them to keep sight of all of their new arrival's waking moments with ease and style. Whether use it for journaling and keeping track of their little one's milestones, or use it as a DIY photo album, our high-quality custom journals and personalized notebooks are perfect for any new parent. Upload a photo of their new addition and add their monogram to the cover so they can hold onto their personalized notebook for years to come.
Related Products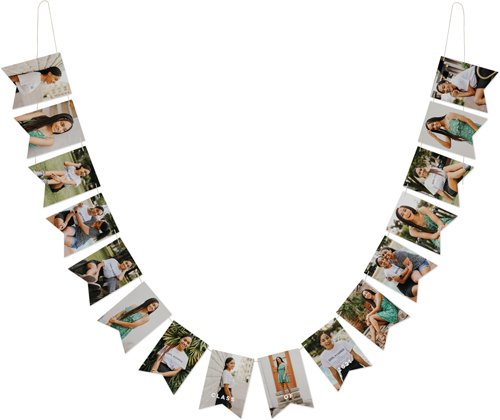 Photo Gallery Bunting Banner by Shutterfly. Make any celebration extra special with a personalized bunting banner. Use your banner to congratulate a grad, celebrate a birthday or mark a special milestone. A personalized banner makes an excellent finishing touch.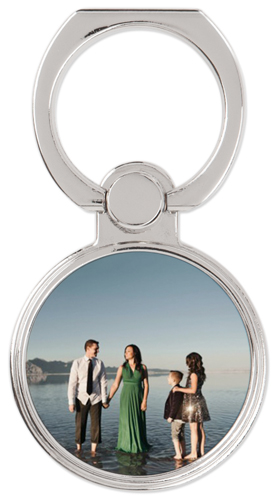 Photo Gallery Phone Ring Holder by Shutterfly. Get a good grip on your smartphone with this metal ring holder that showcases your favorite picture, securely mounts to the back of your device and helps safeguard it from dropping. Recommended for ...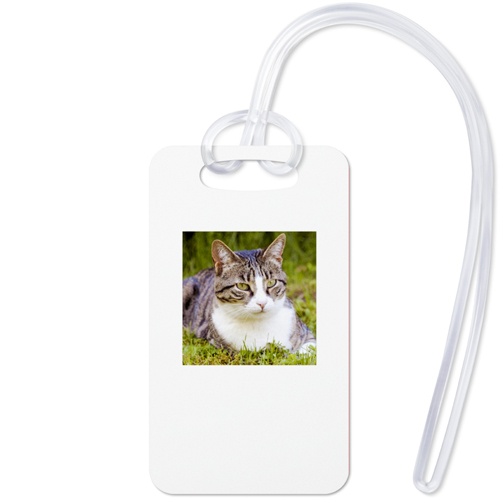 Pets Gallery of One Luggage Tag by Shutterfly. Step up every suitcase with a fun luggage tag, personalized with favorite photos, designs and more. Plus, add your contact info so you never lose a bag again.