What customers have to say about our Luggage Tags
January 26, 2019
Sturdy and Cute
"I was expecting a standard plastic tag. This is metal based with a good weight. Definitely should hold up with travel."
January 23, 2019
Awesome!
"I bought my granddaughter her first piece of "real" luggage and attached this customized luggage tag. I chose"LOVE" on the front, as was pictured on the site, but her name, or some other personalized word would have been cute too. A close up of her sweet face and her own name and address on the back made her feel so grown up. She LOVES the tag and I would suggest ordering it for anyone. It's awesome!"
"Very nice and attractive for our new luggage!!"
January 22, 2019
Luggage Tag
"these are great quality. They seem to be metal so I think they will hold up well"
January 22, 2019
Really nice
"good quality"
Design Custom Luggage Tags with Personality
Design personalized luggage tags showcasing your favorite photos with Shutterfly. Have you ever stood at the baggage claim carousel at the airport and watched oodles of black suitcases circle round and round? All the suitcases look so similar it can be hard to identify yours even if it's a bag you've traveled with several times. Help your suitcases stand out with personalized luggage tags from Shutterfly. Shutterfly has a variety of options to help you create a unique identifier for your bags that will make them stand out in a crowd. Photo luggage tags make the perfect gift ideas for anyone in your life. With a variety of color options and unique templates, custom luggage id tags make the perfect travel accessory that shows off your one-of-a-kind style.
Designing Your Personalized Luggage Tags
Shutterfly makes it easier than ever to take your personality and inject it into everyday products, like personalized luggage tags. When you create your luggage tag set with Shutterfly, you get to choose between small and large luggage tags and an abundance of different designs. You can feature your favorite photo, or celebrate a family reunion or trip. Or, you can choose one of the bold designs to match your personality and transform it into a custom luggage tag. Once you select the bag tag design template, all you need to do is upload your photo or photos (if necessary) and your contact information. Shutterfly will walk you through the easy process and you can choose your fonts, colors, and other design elements to make the best luggage tags for you. Make sure to include your address, phone number, and even an email can be helpful to make sure your luggage finds its way back to you in case it gets lost in transit. Whether you're making a more professional custom luggage tag or adorable tags for kids, it's easy to have your luggage tags personalized with Shutterfly.
Custom Luggage Tags Make Great Gifts
Puzzled about what to give the traveler in your life for an upcoming birthday, graduation or holiday? A custom luggage tag will help them find their suitcase every time. Planning a surprise trip to someplace fun for the kiddos? Give them each a themed tag and suitcase. They will remember this trip forever. Give the grandparents a set with darling photos of your little ones. Are there newlyweds (or soon to be wed loved ones) in your life? A set of his and hers personalized luggage tags is a fun way to celebrate their love. No matter how you design the tags, you can create the perfect personalized luggage tags for all anyone in your life. Shutterfly has other great gifts too. Photo water bottles make the perfect travel companion. You can design the water bottles to match each unique personality, just like the luggage tags. Your loved ones can keep hydrated while photos of happy memories will keep them from feeling homesick when they are miles from home in airports and on the road. Custom keychains designed with your favorite photo also make the perfect travel accessory for your keys or luggage bag. Design your own planner that you can carry with you to keep track of your schedule on your vacation. When you return, take all of your best snapshots and turn them into travel photo books to make each memory last. You or your loved ones shouldn't have to spend any more time at the airport than absolutely necessary. Spot your suitcase in no time with a custom luggage tag from Shutterfly.
Related Products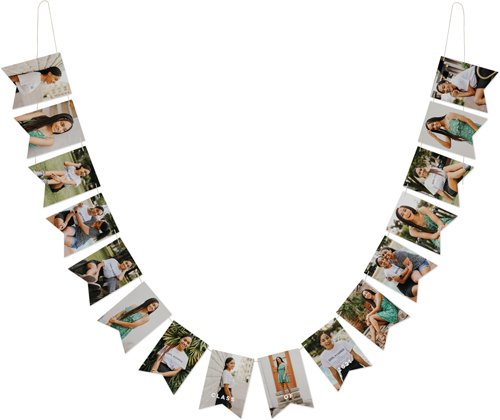 Photo Gallery Bunting Banner by Shutterfly. Make any celebration extra special with a personalized bunting banner. Use your banner to congratulate a grad, celebrate a birthday or mark a special milestone. A personalized banner makes an excellent finishing touch.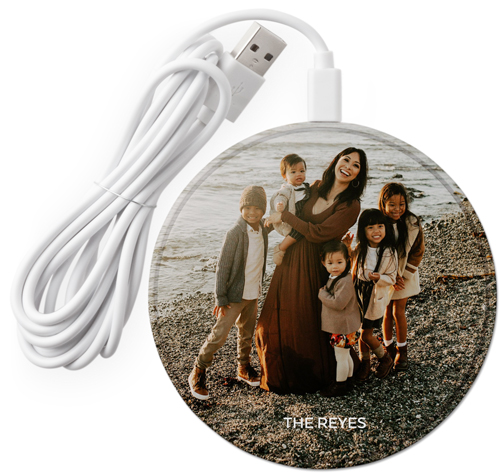 Photo Gallery Wireless Phone Charger by Shutterfly. Cut the cables. Drop and charge your device on this personalized wireless charging pad.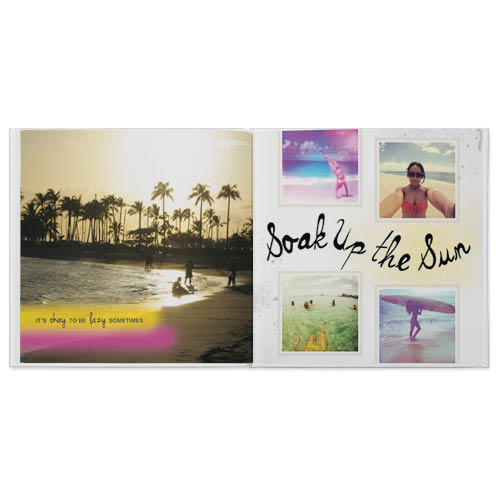 Relive your favorite tropical vacations, trips to the beach and summertime adventures with an Aloha Hawaii photo book from Shutterfly. Photo books give you a perfect way to reminisce about all your epic summer fun. Our Aloha Hawaii theme offers ...