Personalized Journals for Kids
What customers have to say about our Journals
January 26, 2019
Delightful personal journal
"Love that I can personalize my journal. Easy and beautfiful!"
January 25, 2019
I love this journal,better then I even thought it would be!
"Great! I love my journal!"
January 21, 2019
Will definitely order more
"I ordered this to use as a grateful journal. It's the perfect size and turned out even better than I was expecting."
January 8, 2019
Perfect Gift
"Got this for my friend on Christmas holidays. It arrived really fast and my friend was happy to reciveve such a beautiful gift."
January 3, 2019
Purchased as a gift
"The recipient loved it!"
Personalized Journals for Kids
Kids just love having their very own journal for writing down their thoughts, ideas, dreams, and doodles. What makes this special book even better is having one that's designed to suit their personality and style. That's why our personalized journals for kids make such a one-of-a-kind gift.
Whether you're looking to give your child a birthday or holiday gift, or just want to give them something just because, you'll want to browse our selection of durable hardcover journals for kids.
Our personalized journals come in a variety of stylish designs. Each book features an attached bookmark ribbon, 150 lined pages and measures 6x8" in size. You can personalize the front, back or spine of the journal—or all three. It's up to you to customize a journal that's perfect for your kid's sense of style.
Design a Custom Journal
Once you've chosen the journal design that best reflects its recipient, make it even more special by personalizing it with his or her name on the front cover, along with the year and perhaps a meaningful quote or word. Add even more personality by uploading pictures that represent your kid—perhaps a photo of her doing things she loves, a picture that shows his charming smile or images with family or friends that will serve as reminders of special memories.
No matter which journal you get, your love and thoughtfulness will be apparent when the recipient sees the time you took to personalize it.
Inspire Creativity and Organization
Whether the recipient of your kid's personalized journal chooses to use it as a cool place for keeping daily notes and reminders, to inspire creative writing and ideas or as a safe place to do some personal reflecting, you can rest assured this journal will get plenty of use. A personalized journal is sure to inspire their creativity, encourage fun and help them stay organized every day.
Looking to give something else along with a personalized journal? We have plenty of other kid-friendly gift options for any occasion. Elementary school kids will love a personalized puzzle or an item from our kids tableware collection. Teens will appreciate getting a personalized 13" laptop case or a red bean bag chair. Make every holiday, birthday or other occasion a blast with our range of custom school supplies, décor and gifts.
Related Products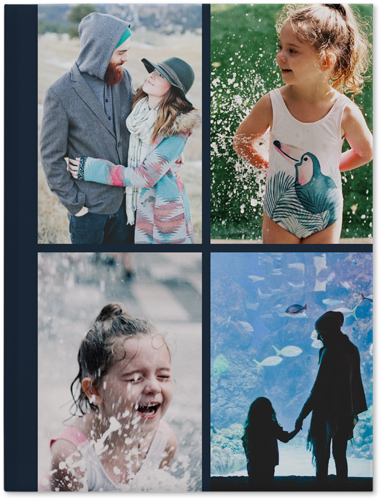 Gallery of Four Personalized Journal. Make a journal featuring your photos or logo on unique designs and photo layouts. Visit Shutterfly now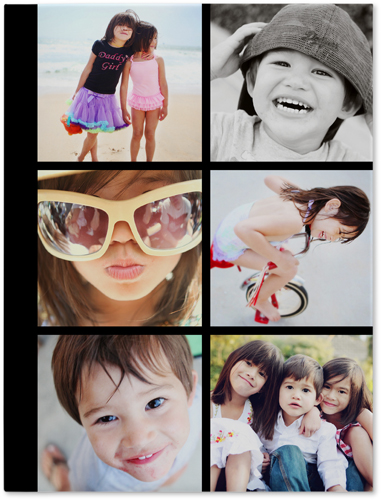 Gallery of Six Personalized Journal. Make a journal featuring your photos or logo on unique designs and photo layouts. Visit Shutterfly now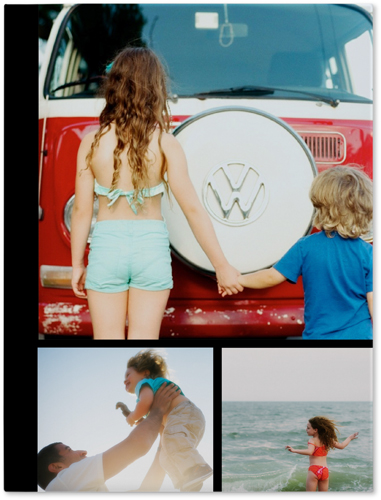 Gallery of Three Personalized Journal. Make a journal featuring your photos or logo on unique designs and photo layouts. Visit Shutterfly now