Orange Pet Tags
What customers have to say about our Pet Tags
January 26, 2019
Very nice
"I added a key ring to attach tag to the collar. Perfect. We ordered one for our 2nd pet"
January 25, 2019
Loved it !
"Loved it Shutterfly always does a good job !"
January 23, 2019
I love seeing my cat's tag!
"I love all products that I have gotten from Shutterfly. I usually get deals on them, because otherwise they are expensive. However, the app has good sales and perks. Customer service, when used, was very helpful, so I feel confident that if I had an issue again, they'd help. This is my cat's second tag, and his first on is on my keys!"
January 22, 2019
A Hit!!!
"My niece loved the picture of her Corgi, Franklin. I told her I keep my on my key chain.. My sister loved her's too.."
January 22, 2019
Great buy!
"Really nice quality dog tag!"
Well-Made Tags That Hold Up Outdoors
Some tags don't hold up well outdoors, with important info getting rubbed off quickly. You might not even notice that the tag letters have faded until it's too late. This is why it's important to buy quality pet tags that last, and you'll find what you need at Shutterfly. The design studio boasts beautiful templates for customizing tags with your buddy's name and your phone number.
You can rest easy while a cute orange pet tag from Shutterfly adorns your best pal's neck, knowing he or she is safe and protected with his identity and contact info in tact. This is true even if your pet spends the majority of his or her time roughing it up outdoors. The quality of Shutterfly's products is, and always will be, reliably outstanding.
Orange Pet Tags for Visibility
Pets need tags to identify them in case something happens. With orange pet tags, your pet will be extra visible to the naked eye. A glimmer of orange is easy to see when a rescuer is looking for an identity tag. You'll be ensuring maximum safety for your furry friend with a pet tag that's cut in a beautiful orange hue. This is the kind of gesture that keeps your best friend right by your side.
Flaunt Your Pet's Identity in Style With Orange Pet Tags
These orange pet tags are stylish and cute, in addition to being functional and well made. Orange is a wise and happy color that also boasts a playful vibe, so your pet will surely look adorable wearing his or her new accessory. With templates that have been carefully designed by Shutterfly's team, you'll be pleased with the way your tag turns out.
It's Easy to Design Pet Tags With Shutterfly
Designing a pet tag on Shutterfly is incredibly easy. All you need to do is enter your pet's name and your contact number, then complete your order. That's all it takes to create a long-lasting, high-quality and completely adorable orange pet tag that's made just for your pal. Shutterfly is a standout site for delivering fast and exceptional products for you and your entire family, and that includes the furry members. These products include orange iPhone cases, orange stickers, and turquoise dog bowls.
Related Products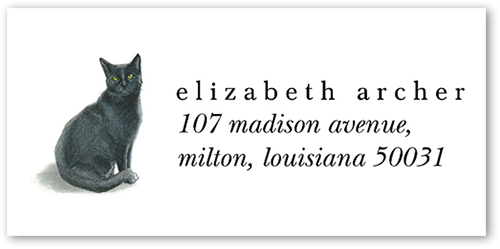 Black Cat Love Address Label by Yours Truly. Address your envelopes with stylish address labels. Corresponding invitations, gift tags and thank you cards are also available.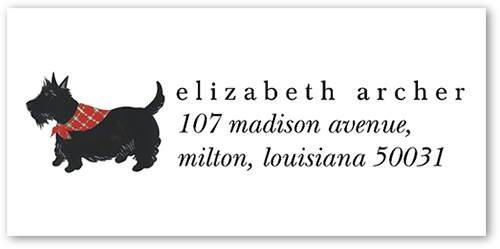 Scottie Dog Love Address Label by Yours Truly. Address your envelopes with stylish address labels. Corresponding invitations, gift tags and thank you cards are also available.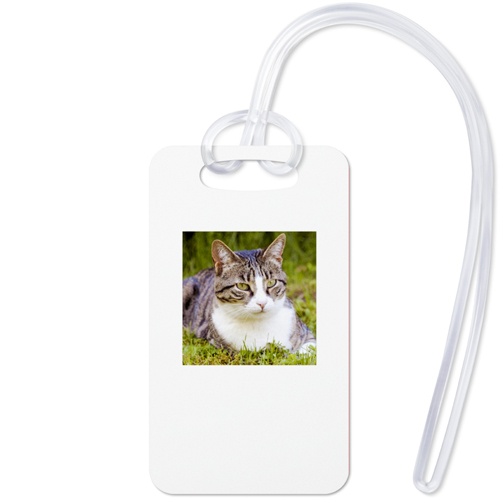 Pets Gallery of One Luggage Tag by Shutterfly. Step up every suitcase with a fun luggage tag, personalized with favorite photos, designs and more. Plus, add your contact info so you never lose a bag again.