Collage Poster Prints
What customers have to say about our Collage Poster Prints
January 8, 2019
Collage Poster
"I was expecting it to be flimsy like regular posters, but it's not! Its just a big piece of photo paper. Definitely something you shouldn't tape to the wall, it's worth getting a frame."
"i received the poster with a protective paper taped around it. photos came out nice. overall im happy with the product."
June 4, 2018
Absolutely LOVE this layout
"Beautiful quality and looks amazing in a gallery 16 x 20 frame. Plan to do several of these from family trips. I only wish there was a high count vertical one as well."
November 22, 2017
Beautiful Pet Memorial
"I have used the 11x14 to make Pet Memorials for 3 of my dogs that passed away. I picked the layout for one large picture and three smaller pictures. I was also able to add their names at the top and years they were born and passed at the bottom. All turned out just beautiful and look so nice in barnwood frames. I would like to suggest to Shutterfly to use a pet memorial as an example in their collage photos. I believe a lot of people would like to do the same thing for their pets. Thank you!"
Make Fun Wall Decor With Collage Poster Prints
Design and print a custom collage poster of your favorite memories to make unique wall decor perfect for hanging in any room of the house. Photo collage posters are perfect for celebrating special occasions like birthdays, graduations, weddings, parties, and even to hang as wall art in a dorm or bedroom. These custom posters combine your favorite photos into one creative design that makes for a great gift or keepsake.
How To Make Your Own Poster Collage
Start your collage by choosing your design. Shutterfly offers a wide range of photo collage print designs to choose from — whether you're looking for a Christmas tree collage for the holidays, a castle collage for a Disney princess-lover, or your photos shaped in the year of your graduating class for a graduation party. Once you've selected your design, pick out your poster size. Shutterfly offers posters in an array of sizes ranging from 8x8 to 20x30 for large collage prints. You can also customize your photo paper with matte or glossy finishes.
To customize your photo collage, upload and arrange your photos. You can also customize your layout based on which orientation you want your print to be. Add custom text to share memories and tell your collage's story and personalize your collage further with fun colored, patterned, and textured backgrounds to make your photos pop.
Custom Poster Collage Ideas
Designing a photo collage poster is a perfect way to commemorate special moments and preserve memories. For inspiration, use these ideas to make your best collage prints.
Birthdays: Design a collage in the shape of the number of the birthday boy or girl. They'll love seeing their best memories as one unique poster that celebrates another year of their life.
Anniversaries: Proudly display a heart-shaped collage as a piece of home decor with photos of your happy years together as a couple.
Sports: Fill a poster with your best spots snapshots to honor your love for the game, or design a collage to make the perfect photo gift for a sports coach.
Graduation: Make a grad cap photo print to celebrate their years of hard work and dedication, and a collage is a unique keepsake to hang on their dorm room wall.
Calendar: A calendar collage poster personalized with your best photos will make you smile all year long.
Once you find the inspiration for your photo collage, it's time to hang your poster. Check out this guide on how to hang your pictures before getting started, and you'll have a wall full of special memories in no time.
Related Products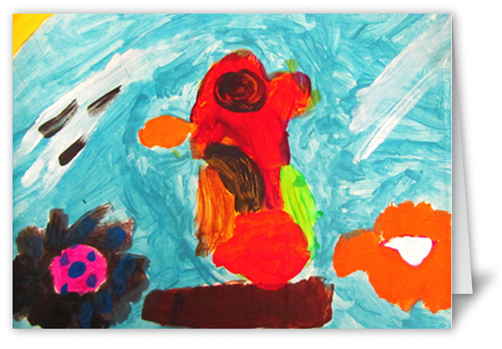 Show off your little Picasso's hard work with our kid's artwork folded cards! Turn your child's favorite drawings into 5x7 cards that can be used as birthday cards, holiday greetings, and much more! Design your cards today and get FREE ...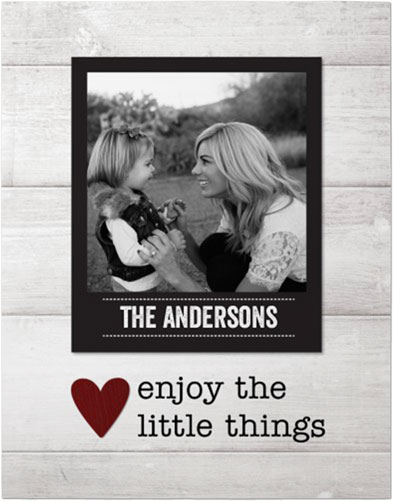 Enjoy Insta Frame Premium Poster by Shutterfly. This premium matte poster is available in portrait and landscape so you can adorn your walls with your favorite prints and images.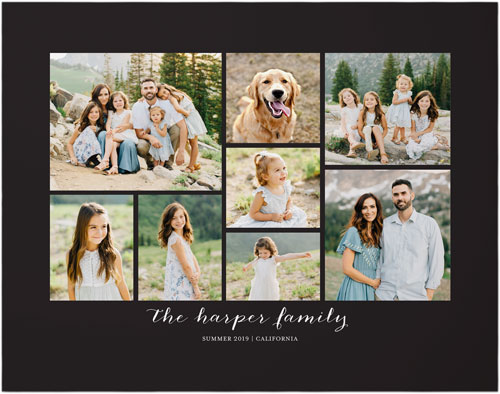 Gallery Collage of Eight Premium Poster by Shutterfly. Posters are the most convenient way to bring art to your space. Pick your favorite images or quotes and print them on our premium matte posters.