What customers have to say about our Art Prints
January 7, 2019
Be careful how this company ships stuff!
"I had some prints made, and they were shipped in only a same size flimsy envelope. Nowhere on the envelope does it say "fargile", or "do not bend". When the envelope arrived at my post office they FOLDED the evnelope so it would fit in my box, and the images all had a slight crease in them! Shutterfly had to reprint and send again -costing them money."
June 8, 2018
Would definitely use this again!
"Received a free 8x10 art print on signature cardstock from the coke rewards thing. Used Wallpaper I downloaded from one of my favorite games and it turned out a lot better then I expected and I framed it. Definitely going to do more for my room if I get any more freebies from the coke rewards."
"I had never ordered the art prints before this one (and a few others in the same order) and was pleasantly surprised at the quality of the print, and how sharp and clear the photos were, even though they were small to fit in the design. I chose family photos, and moved them around until I liked the way they appeared (making sure the overlap didn't cover someone's face, etc.) and took the chance of ordering. I love these prints, and will be ordering more, both for myself and as gifts!"
May 23, 2017
Love this product!
"I use this product to showcase my own Artwork..........and my grandkids! Makes it look so much more professional!"
March 2, 2017
Great for a college dorm!
"I used the Art Library to create encouraging prints for my niece's dorm room. What a great resource!"
Matte Art Prints
A cardstock print with your favorite photos is a great gift or a great option to enhance your home decor. Unlike standard photo paper, cardstock photo prints are higher quality and durable enough to last years. Shutterfly's cardstock is thick enough for a nice display yet still thin enough to fit into a beautiful picture frame. With Shutterfly's cardstock printing, you can choose from a variety of frame options, sizes, and different themes for either single photos or photo collages. A cardstock matte art print is the perfect way to get a physical copy of your photos for a stunning display at home or in the office.
Complement Your Home Decor With Cardstock Art Prints
At Shutterfly, you can create a custom gallery wall in no time starting with matte cardstock art prints. Mix and match your prints with wood wall art, canvas prints, or mounted wall art to create professional looking decor. For help arranging your photos, check out our Design-a-Wall feature. Browse over a hundred cardstock art prints in a variety of sizes to suit your space. From 5x7s to 11x14s, you can create focal pieces or accents for your hallway, staircase, or gallery wall. Filter your results by the number of photos, design color, or text personalization. Use a single image for a big impact, or upload all of your favorite photos to create a custom photo collage. With everything from clean and classic layouts to modern shapes and patterns, you can match your current home decor or start fresh using the print as a guide. For the text, you can choose to use your name, a printed monogram, or a caption in the font and color of your choice. Our high-quality Signature Cardstock ensures a clear print every time.
Gift a Picture Print on Matte Cardstock
Cardstock matte art prints look great anywhere in your home and also make wonderful gifts. Our Mom and Dad designs are perfect for Mother's Day gifts or Father's Day gifts and are stylish enough to be hung in an office space. Know someone who just had a baby? Create an adorable birth announcement print featuring four sweet photos, the baby's name, and the date of birth. You can choose to give your cardstock art print as is or complete the look with a quality yet affordable frame. With three color options for your frame, you can tailor the gift to your loved one's tastes.
How to Create Custom Matte Art Prints on Cardstock
To get started with your matte art prints, first upload your images to Shutterfly's unlimited photo storage service. Choose more photos than you think you'll need so you have plenty of options to choose from as you're customizing your art print. With Shutterfly, you can get pictures printed with themed layouts for any occasion. Choose a holiday theme or a theme that matches your photos, whether it's for a wedding, graduation, or baby shower. From there, customize your art print by selecting colors you love and adding names and messages. Your cardstock printing will turn out great as long as you make it your own! With Shutterfly, it's easy to print on cardstock and have custom home decor shipped to you in a matter of days.
Related Products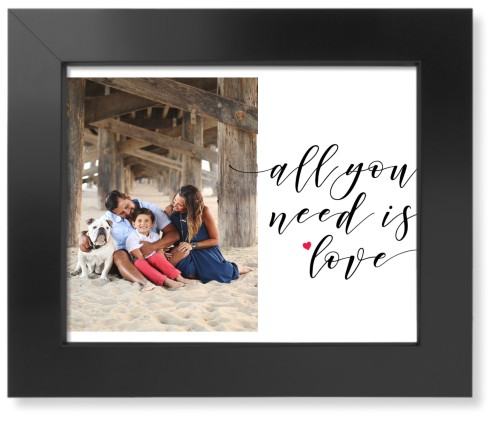 Contemporary Love Quote Art Print by Shutterfly. Turn a favorite image into a stunning gift, or addition to your own space, with a gallery-quality premium cardstock art print.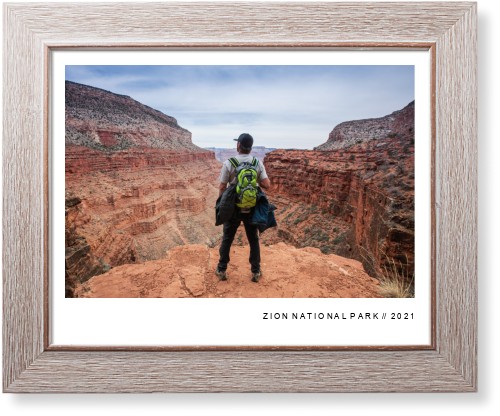 Modern Gallery Art Print by Shutterfly. Turn a favorite image into a stunning gift, or addition to your own space, with a gallery quality premium cardstock art print. Transform your best memories into custom wall art with photo art prints ...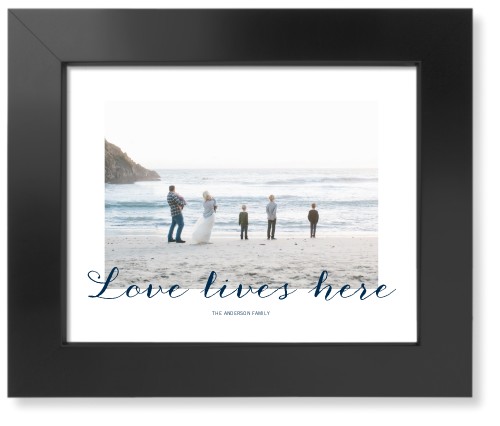 Spread Love Script Art Print by Shutterfly. Turn a favorite image into a stunning gift, or addition to your own space, with a gallery-quality premium cardstock art print.