What customers have to say about our Art Prints
January 7, 2019
Be careful how this company ships stuff!
"I had some prints made, and they were shipped in only a same size flimsy envelope. Nowhere on the envelope does it say "fargile", or "do not bend". When the envelope arrived at my post office they FOLDED the evnelope so it would fit in my box, and the images all had a slight crease in them! Shutterfly had to reprint and send again -costing them money."
June 8, 2018
Would definitely use this again!
"Received a free 8x10 art print on signature cardstock from the coke rewards thing. Used Wallpaper I downloaded from one of my favorite games and it turned out a lot better then I expected and I framed it. Definitely going to do more for my room if I get any more freebies from the coke rewards."
"I had never ordered the art prints before this one (and a few others in the same order) and was pleasantly surprised at the quality of the print, and how sharp and clear the photos were, even though they were small to fit in the design. I chose family photos, and moved them around until I liked the way they appeared (making sure the overlap didn't cover someone's face, etc.) and took the chance of ordering. I love these prints, and will be ordering more, both for myself and as gifts!"
May 23, 2017
Love this product!
"I use this product to showcase my own Artwork..........and my grandkids! Makes it look so much more professional!"
March 2, 2017
Great for a college dorm!
"I used the Art Library to create encouraging prints for my niece's dorm room. What a great resource!"
Art Prints for Kids
Shutterfly offers fun, eye-catching kids art prints that are sure to inspire your children and add color, style, and personality to their bedroom or another special place in your home. Our selection of unique art prints feature gorgeous colors, is highly durable and can be customized to best suit your child and family. With Shutterfly, you can hang your child's favorite memories and designs on the rooms of their bedrooms. From baby nursery art prints to monogrammed wall art prints in their favorite colors, your little one will love seeing these unique pieces hanging on their walls.
Decorate Their Space With Kids Art Prints
We really can't think of an easier and better way to decorate your children's bedrooms, book nook, play area or art space than with art prints that you customized yourself. Children of all ages will be inspired by these one-of-a-kind personalized art prints and will love the unique personality and style they add to their rooms and other favorite spots. Whether you're looking for lovely art prints to hang above a crib in your baby's nursery, for wall art for your toddler's kitchen play area or to add some cool art to your tween's bedroom, you'll find what you're looking for here. Wall art prints are the perfect way to add high-quality artwork to your nursery decor or kid's bedroom or playroom. Choose from kids wall art pieces with animals, shapes, quotes, photo collages and more. Create a gallery wall or highlight each piece of wall art individually to make a statement.
Personalized Wall Art for Kids
Explore the themes and design options in our collection of art prints for kids, choose a favorite (or a few), add some personalization and then have a blast decorating with them. When you choose to decorate your kid's room or space with our art prints, you'll have plenty of options to make your prints exactly as you want them. You might like the idea of uploading several pictures to create a family collage print to be displayed in your family room, a letter monogram print for a nursery, or a non-photo print with an inspirational saying that you can add your child's name to for your elementary school-aged kiddo. You'll also want to check out our milestone custom art prints to celebrate a special birthday or another milestone your child has reached, such as starting a certain grade or reaching an important goal. Our milestone wall art prints and home decor pieces allow you to fully celebrate your child for exactly who they are at a certain point in time and will be a keepsake they'll cherish forever.
Personalized Art Prints Make Fantastic Gifts for Kids
Design a kids art print for parents-to-be as a baby shower gift or let your older children help you design a special piece of wall decor that they'll cherish for years to come. Our fun collection of kids art prints also makes original birthday and holiday gifts, whether for your own children or for the children of your closest friends and family members. While you're in the gift-giving mode, why not pair up an art print with an item from our childrens wall art and kids room decor offerings? Our personalized bean bags, fleece blankets, and custom pillows are always a hit with all ages.
Related Products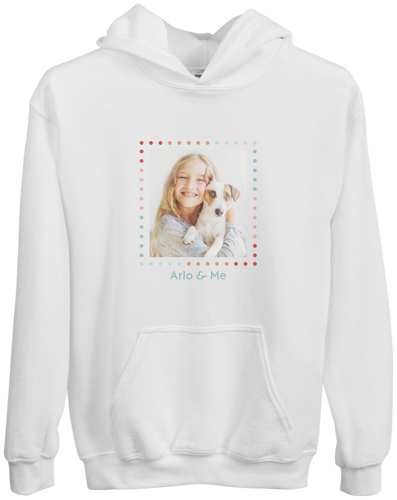 Colorful Dot Border Custom Kids Hoodie by Shutterfly. Help your kiddo showcase their pint-sized style by designing a unisex hoodie with their favorite art, print or saying. Features double lined hood with front pouch pocket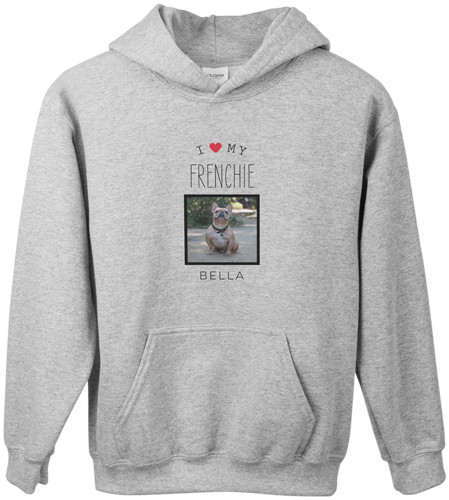 Simply Chic I Love My Custom Kids Hoodie by Shutterfly. Help your kiddo showcase their pint-sized style by designing a unisex hoodie with their favorite art, print or saying. Features double lined hood with front pouch pocket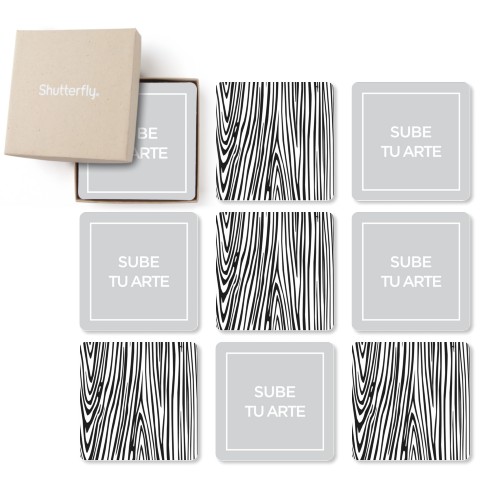 Sube Tu Arte Memory Game by Shutterfly. "24 cards","3x3 square cards with rounded corners","Heavy paper stock","Matte or Glossy finish available","Arrives ready to gift in storage box"