Wedding Invitation Samples

2 Ways To Order Free Samples
See
FAQs
for additional information about free samples.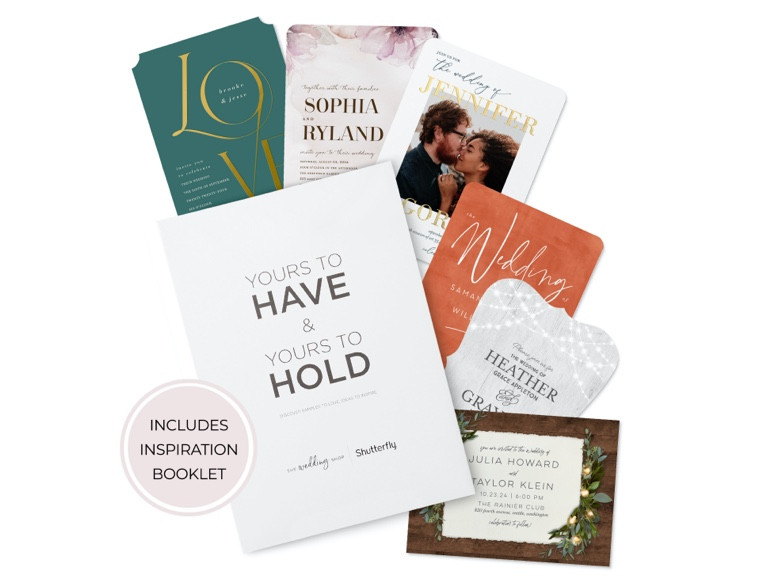 Get inspired with a FREE sample kit we've curated just for you! See our favorite wedding invitations with a variety of trims, paper types, designs and more.
- OR -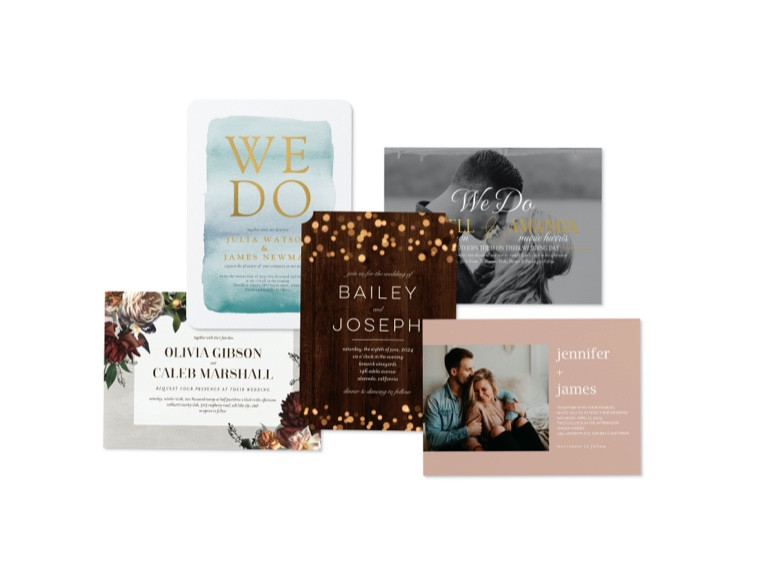 Want to see your wedding details in real life? Choose up to 5 of your favorite invitation designs and personalize them. Use code 5WEDINVITES. Some exclusions apply.
Please select a valid date.
Congrats! When are you getting married?

Your One-Stop Shop For Wedding Stationery
Frequently Asked questions
Q: How Do I Order?
A: You'll need a credit card to create an account, but you won't be charged — both the kit and the personalized samples are 100% free!
Q: Can I order both a sample kit and personalized samples?
A: You cannot request both a sample kit and personalized samples in the same order.
Q: Which personalized samples are free?
A: All wedding invitations — except for foil-stamped, gatefold and glitter cards — are free. A foil-stamped sample is included in the sample kit. If you are interested in seeing a foil-stamped card, we recommend ordering the sample kit. Glitter samples require a 10 minimum purchase.
Q: Do I have to pay for shipping?
A: Shipping is free for either option!
Q: What if I have questions about the kit?
A: For any questions regarding the free sample kit, please contact our customer support team: 888-225-7159.