The perfect holiday card doesn't require having a "perfect" family. Even little angels have their moments. But when their faces will be gracing the refrigerators and mantels of your loved ones this holiday season (or all year in some houses!), you certainly want them looking sweet and not sour. Whether you're a family of two or twelve, the secret to the ideal holiday greeting card is a great portrait. To achieve that, we've recruited five professional photographers to help you capture your own rowdy troupe at their most beautiful and serene moment.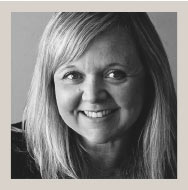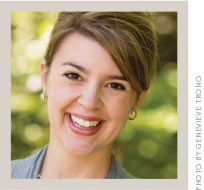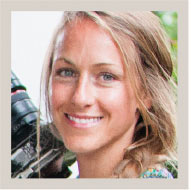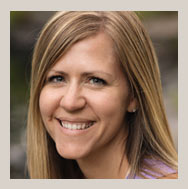 HUNTER MCRAE
Wedding and Family Portrait
Photographer, South Carolina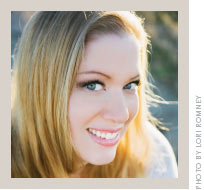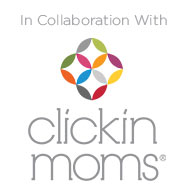 1 Choose a location, date and time.
2 Decide if you are shooting by yourself or hiring a professional.
3 Prepare for the photo shoot, choosing clothing and props.
4 Take the photo!
5 Turn your favorite photo into a beautiful holiday card.
A family portrait should tell a story about your family. Think about your
favorite activities
, like soccer games or weekend hikes in the mountains—is there a way to work this into your portrait? If so, this may play into where you decide to take your photograph and what time of day works best. Lacey Meyers suggests choosing a place where everyone is comfortable, like on your own front porch or at the family lake house.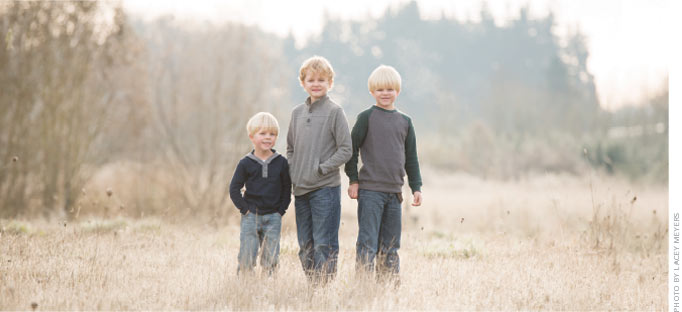 CHOOSING A LOCATION
The perfect portrait location should meet the following criteria:
It shouldn't be crowded at the time you take your photo.
There should be a variety of scenery, so that you can take images with a few different backgrounds, like an open field with trees around it, or a beach with a horizon view over the water and tall sand dunes.
Look for shade in front of and behind your family for even, consistent light (unless shooting at sunset).
If you have ideas for the look or color of your holiday card, make sure your photo's background colors mesh well with the card motif.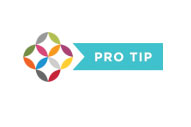 "Visit the location during the exact time that you will be shooting there to make sure that it works for your family."
—RACHEL NIELSEN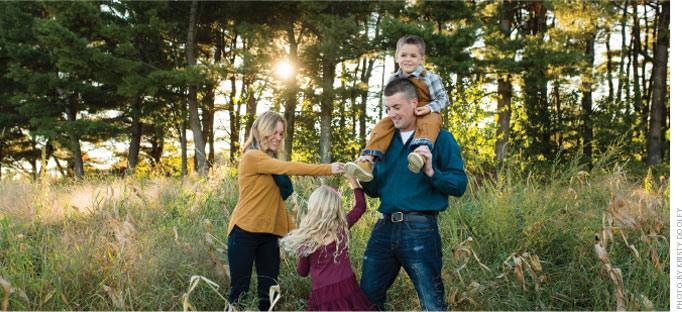 SCHEDULING A TIME
There's a reason sunrise and sunset are called "The Golden Hour." Schedule an outdoor photo shoot in the early morning or evening, and you'll avoid harsh shadows, squinting eyes and sweaty photo subjects. Likewise, Kristin Dokoza recommends choosing a day and time when nobody is going to be stressed. Don't schedule yourself to hurry from work, pick up the kids and then expect to be ready to pose for the perfect shot. "If you are feeling rushed, your family will sense, that and it will show in their expressions," Dokoza says.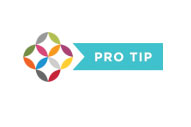 "I schedule most shoots for two hours before sunset, but that's not always ideal for families with newborns or children on eating or sleeping schedules. But shooting earlier can lead to squinting in bright light, so I'll usually suggest a shaded place, like a park with trees, for midday shoots."
—HUNTER MCRAE
Hiring a qualified professional photographer almost guarantees you'll get a beautiful image of your family (or at least removes the "camera user error" component from the equation). But there may be reasons—financial, location or otherwise—that you choose to use your own camera. Here's what you should consider when making the decision: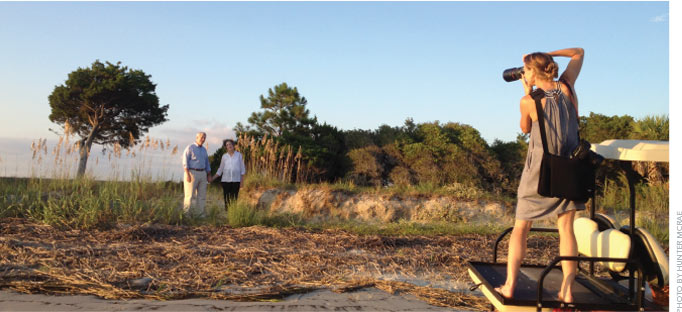 HIRING A PROFESSIONAL
An excellent portrait photographer knows how to do more than simply use their equipment correctly. They know how to put your family at ease and how to direct a group of people to look their most natural and attractive. It's not necessary to meet your photographer before hiring them, but at least try to chat on the phone for a minute to get a feel for their attitude and enthusiasm. If they are excited to work with you, you're more likely to have a good experience with them in person. Remember that autumn is peak family portrait season, so book sooner than later and be ready to work around a photographer's busy schedule if your first date-of-choice isn't available.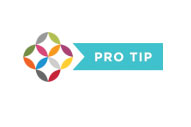 "For families with smaller children, hiring a pro can speed up the process, as opposed to having a parent running back and forth to a tripod. It takes the pressure off of you—let your photographer lead and instruct, and trust her skills."
—LACEY MEYERS
GOING THE DIY ROUTE
If you decide to take your own holiday portrait, you'll need either an extra person willing to help or a tripod, ideally with a remote. In addition to corralling your family, you'll also need to think about lighting and background. The pressure is on you, but with the right planning, a beautiful
DIY family portrait
can be accomplished.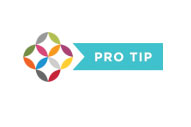 "Take lots of photos! That way you'll have options for the best combination of facial expressions."
—HUNTER MCRAE
IF YOU'RE TAKING YOUR OWN FAMILY PHOTO, REMEMBER TO THINK ABOUT:
Aperture
"A blurred background makes your family stand out as the focal point of the image and is a classic approach in portrait photography for that reason," says Lacey Meyers. This effect is most often accomplished by using a wide aperture, like f2.8. But Meyers warns, "using a wide aperture will create a shallow depth of field that can result in some of your subjects being out of focus." For a larger family, consider a narrower aperture.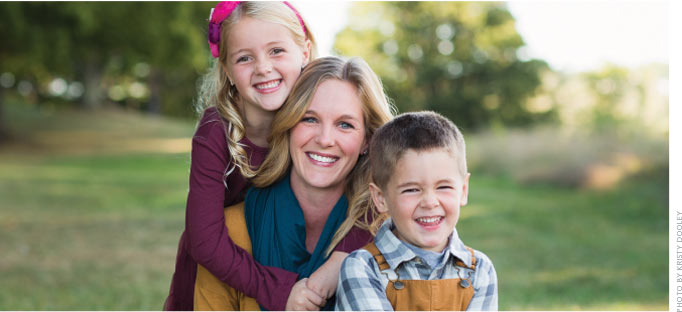 Exposure
Experiment with your shutter speed before posing your family. Some amount of backlight—especially at sunset—can be gorgeous, but you don't want to wash out your family's features, either. In general, use a faster shutter speed to capture sharp images, especially with energetic children.
Poses
The poses you choose—or candid arrangements—will depend on the age and demeanor of the children in your family. "For young families, try having Dad hold the baby on his left, while holding the toddler's hand with his right, and then Mom standing behind the toddler," suggests Meyers. "Mom should be laughing with her hand on the older sibling's shoulder and her other hand through Dad's elbow." Although pose options are endless, Meyers warns against having the whole family sit, which can lead to unflattering images, or an unsettled parent, running back and forth to the camera on a tripod.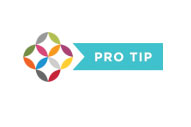 "I have a handful of go-to poses. I'll stagger the subjects, with some standing and some sitting, or have adults hold children. I like to have people walking together, holding hands, smiling at each other—you want to look natural and not stiff. Changing up the poses keeps the shoot fresh and gives you more options."
—HUNTER MCRAE
Tripod
If you go this route, you will ideally use a remote with a DSLR camera, but if you're using a point-and-shoot, you'll have to run back and forth. Check the composition and light after your first photo, and consider having children run with you to keep them engaged and laughing, rather than waiting in place.
Hand your phone to someone else. A family selfie will look like what it is.
Take images in both horizontal and vertical orientations, and avoid any awkward chopping off of feet and arms.
Explore some of the editing apps to increase exposure and straighten or crop an image, but avoid filters that can make your family portrait look over-processed.
PLANNING FOR THE PHOTO SHOOT
WHAT TO WEAR?
Don't overthink your family's attire, but do choose a color scheme with your location in mind. You don't want your clothing to clash with the surroundings or for any one person's outfit to distract from the rest of the family. "Keep it simple," says Hunter McRae. "You don't all have to wear the same color, but make sure it all works together." White shirts with jeans or khaki pants are a classic choice, as are blues and neutral grays. Avoid patterns that stand out and shirts with writing on them. Lacey Meyers recommends picking one main color with two supporting colors and a neutral to tie it all together. If the family's clothing collectively falls into that color scheme, nobody will look out of place.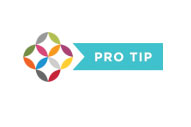 Keep the kiddos warm! "I much prefer a late fall/early winter session with a child in a cute winter coat and a hat—with a smile on his face—than an upset, chilly child who is underdressed for the circumstances. Embrace the weather and dress accordingly."
—KRISTY DOOLEY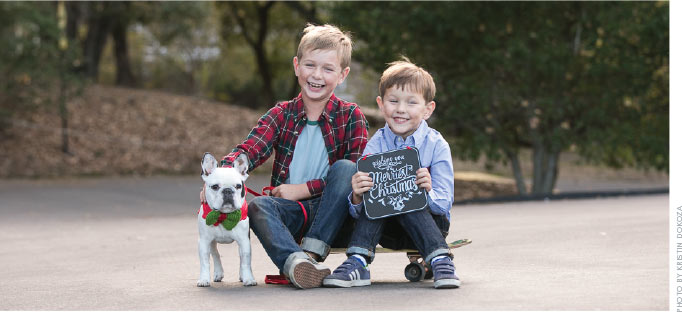 PREPPING THE FAMILY FOR THE EXPERIENCE
You know your children best, so be sure to mentally prepare them for the photo shoot, even days in advance. Give them something to look forward to after a successful shoot, and consider bringing treats to keep them going for 30 to 45 minutes of posing.

"I book a two-hour slot, but I take the majority of my photos of the children in the first 30 to 45 minutes, while I have their full attention," says Hunter McRae. "I move quick from the very beginning." Likewise, Kristin Dokoza recommends bringing snacks and drinks to keep energy up. "It can be tiring being a model!"
What About Weather?
We can plan all we want, but we can't control the rain. If the skies darken on your portrait day, Kristin Dokoza recommends having a backup plan at a museum, in front of a favorite mural or even at the library. "As long as you have ample natural light to work with, get creative," she suggests. "Try using rows of books to frame your family, with each of you holding your favorite book!"
Kristy Dooley adds that cloudy skies may actually be a blessing. "Lots of families get nervous when they see clouds rolling in, but some of my favorite family sessions have taken place on darker days with dramatic skies," she offers. "I've had family sessions in the snow, the wind and the cold—I just make sure people dress accordingly."
BE ON TIME
Get ready early so that when it's time to gather for the image, everyone is prepared and it goes smoothly. If you're waiting on somebody to arrive, you may lose precious minutes of calm with children who are ready (but only for so long!).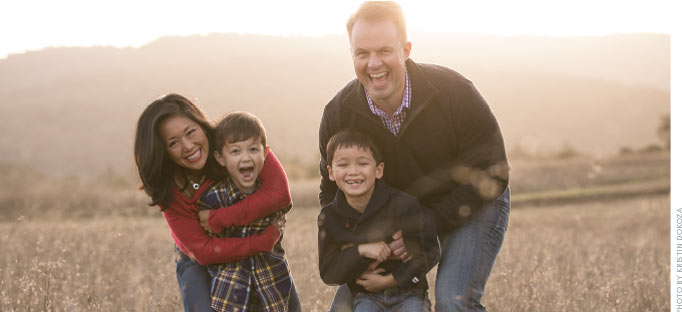 SMILE AND SAY CHEESE
Start by setting the tone of your session—€"this is meant to be fun! If you're taking the DIY route, start trying out the poses you planned in advance. If you have a professional on hand, he or she will start directing you. Stay natural and don't be afraid to laugh and have fun—it's those moments of true emotion that, when captured, will be your favorite images.

"I like to keep my families busy during our session, and I make sure that I am constantly giving them something to do," says Rachel Nielsen.


Posed and candid actions may include:
Walking toward the photographer
Children holding hands with parents while walking
Child whispering in someone's ear
Hugs
Shouting silly words at the camera (provoking laughter)
"No matter what I choose to have them do for me, I am always thinking of the end pose I have in mind," says Nielsen. "I move them into the pose I want to capture, and I continue to let them know how great they are doing the whole time."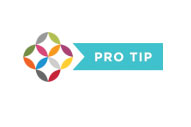 "My favorite tip for more candid shots is to change up the angle you are shooting from. Try to capture the family from the side, from above, make them small in the frame, get really close—do something that is different to get a more interesting perspective."
—RACHEL NIELSEN
Capturing Split Seconds with Infants and Pets
The tiniest subjects can be the toughest to shoot. Add a family pet to the mix, and these two factors can complicate the process of capturing that fleeting moment when everybody is happy with eyes open and looking at the camera. "For children not able to talk yet, bring a favorite toy—ideally one that squeaks or makes noise—to encourage them to look at the camera," says Hunter McRae.
Likewise, including your family pet is a wonderful idea—they are part of the family, after all—but don't count on them being in every picture. "Bring a dog sitter to watch your pet after you've taken photos with them, since you'll likely want some without them as well," recommends McRae.
KEEPING CHILDREN ENGAGED THROUGHOUT A SHOOT
Start your session off the smart way by waiting to bring the kids out until everything else is ready. Let them play until it's time to take the actual pictures. Consider beginning the session with your most important pose putting parents at ease and checking your "top choice" pose off the list before the little ones start to get antsy.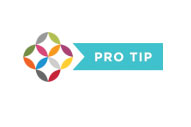 "When I'm photographing a family with young children, I know that we will probably need to take some breaks. The break times are great for getting individual portraits of each child, or just Mom and Dad together. It doesn't take long for the little ones to recharge, and it is definitely worth those few extra minutes."
—RACHEL NIELSEN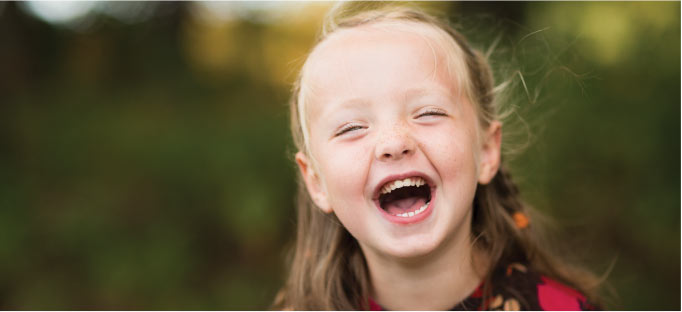 In addition, a promise of ice cream after the shoot and a small treat 30 minutes in can keep kids motivated and engaged. The photographer, in particular, should connect with the children so they acknowledge them during photo taking.

"If children are not paying attention to me, I'll pause and take a minute to be silly and connect with them, so that they recognize me and are interested in me and my camera, rather than all the other distractions," says Hunter McRae.

Kristin Dokoza suggests letting children help determine poses, even if it's just to prep them for the next "real" picture. "Tell them they are the leaders and march to your next location, or ask them what they think would be a fun idea for a photo," says Dokoza.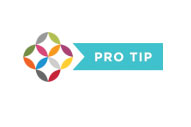 "Play games! When kids are not into the moment or shying away from the camera, tell them you are going to have a contest. Everyone must look at the lens and shout out when they see the shutter click. When you tell them you think Dad is going to be the winner, there will be big smiles even before you take the shot!"
—KRISTIN DOKOZA
Capturing the perfect family portrait requires negotiating so many factors that it's impossible to always get it just right. Remember that nothing is ever "wrong." If a child isn't cooperating or something unexpected happens, stay calm. Go with the flow, be creative and find a unique way of capturing whatever is happening.

"During a family session last fall, one of the little boys in the family kept running away. We were shooting at an enclosed, open grassy area, so there was room for him to run around without being too far away from us. Instead of fighting with him to get him to stay still, we just let him go and run where he wanted to for a few minutes. He ran to the other side of the grass and sat down pretending not to see us. He quietly played for a few minutes, and it gave me a chance to capture some individual shots of the new baby with the mom instead. After I got those shots, I put on one of my large zoom lenses and was able to take some candid shots of the boy from afar. They turned out great, because you could tell that he was truly happy and relaxed. No more than five minutes later, he was ready to participate with the whole family again."
TURN THE PHOTO INTO THE PERFECT HOLIDAY CARD
CHOOSE A PHOTO AND CARD STYLE
These two steps go hand-in-hand. Before settling on which image you want to use, familiarize yourself with all of your options for
holiday card styles
. Do you want to show off your family's playful, goofy side, or keep it formal and elegant? Do you want to use a postcard, a folded greeting card or even a tri-fold card? You may find that you're glad you have so many different photo options to choose from if you want to include multiple pictures in a collage or folded card.
Once you've settled on a card (or two or three options), try mocking up the final product with your favorite images with Shutterfly. You may decide to go black-and-white or create a gorgeous, colorful collage. And remember—whatever you choose this holiday season, you have the option of completely mixing it up next year!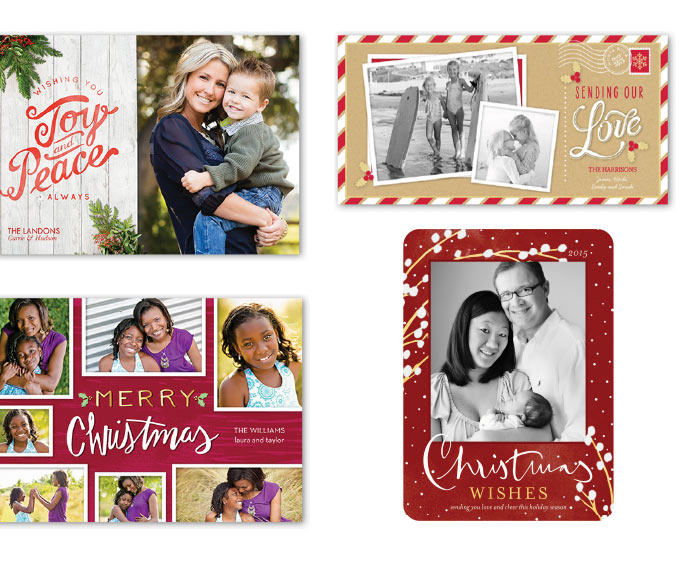 PHOTO EDITING
Don't overdo your post-processing with family portraits or holiday cards. This isn't Instagram! "Editing your photos should be kept simple," says Kristin Dokoza. "Over-processing can take away from the happy moment you captured."

Dokoza suggests adjusting exposure and brightness, or adding contrast to give the image additional depth. Crop, straighten and use minor adjustments to make the image pop, but don't rely on filters to try to give your family a vintage or washed-out look—unless you designed the photo shoot with that in mind.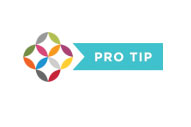 "If there are elements that are distracting in the background, see if you have enough space to crop the photo in tighter. And watch the horizon line to make sure it is straight."
—KRISTIN DOKOZA
BUILD YOUR RECIPIENT LIST
Holiday cards are a wonderful way to keep in touch with old friends and distant family. If a friend receives a card from you, they are likely to add you to their list next year. So, don't feel like you should drop a friend from your list if you don't receive a card from them!
Start building your address list early. Try to think of a happy memory with each person as you address their card, perhaps
adding a personal note
.
Holiday cards help us stay in touch with friends and family. It's a small gesture, but one that reminds the important people in our lives that they matter to us. It all starts with a family portrait you truly love and take pride in. With the knowledge and insight found in this guide, you're on your way to capturing an image you will cherish forever.