What customers have to say about our iPad Cases
January 22, 2019
Great Looking Case, Only Lasts a Year
"I have been buying a new iPad case from Shutterfly every year for as long as they have had them available. I love looking at the pictures I choose each time and have had numerous compliments from others. I use my iPad a lot and take it with me to doctor appointments etc. So I may be rougher on my case than others are. It gets pretty warn after about a year, so I replace it with a new case with different pictures. I'm usually tired of the other pictures anyway. I still rate 5 stars because I love the case."
January 20, 2019
Great product
"Purchased this as a gift and it turned out beautiful. Great craftsmanship and quality. Definitely worth the process. I recommend it to anyone"
January 7, 2019
Great Product
"I have purchased various things from Shutterfly and they never disappoint. I bought this IPAD cover as a Christmas gift for my mother in law and she loved it. It fit perfectly and the quality was great. Im thinking about purchasing one for myself!"
January 4, 2019
Would buy this product again
"Ipad case was very sturdy and good quality. The pictures chosen for the cover came out crisp and clear!"
January 3, 2019
Great gift
"Bought for my mom. Fit perfectly. She loved it!"
Protect Your Device in Style with a Personalized iPad Case
If you're the proud owner of a brand new iPad, you're likely in the market for a case to keep it safe. Since you also want your device to look stylish while staying protected from damage and wear, why not choose a case that gives you both benefits at once? With Shutterfly, you can personalize a durable, custom-made iPad case that offers protection and style in one.
Style & Protection
Our folio-style cases are designed to protect both the front and back of your device—and look great while doing so. To get started, choose from a range of designs to find one that complements your sense of style. With collage and gallery templates, you can showcase photos of your favorite people and places. Personalize your case with a stylish monogram, name, fun message, meaningful date or anything you'd like. You can also browse our Art Library to find free art and photos to add extra character to your custom iPad case.
Finally, add the finishing touches. Choose a black or red spine and back color to match your design. Customize the design colors, fonts and more to create a one-of-a-kind case that's truly yours.
For the Techie in Your Life
If your device isn't the one in need of protecting, a custom-made iPad case makes an excellent gift for any iPad owner in your life. Whether you want to protect your child's tablet from inevitable drops, spills and accidents or give your friend a collage-style case that shows off her favorite family portraits, a personalized case from Shutterfly is perfect for the occasion. From birthdays to Father's Day to Christmas and every holiday in between, a case is a thoughtful and practical way to show someone you're thinking about them.
More Personalized Gifts
Keep your other devices safe and stylish with customizable iPhone cases and Samsung Galaxy cases. If you're looking for other ways to display your favorite pictures, discover our custom photo mugs, holiday ornaments and more.
Related Products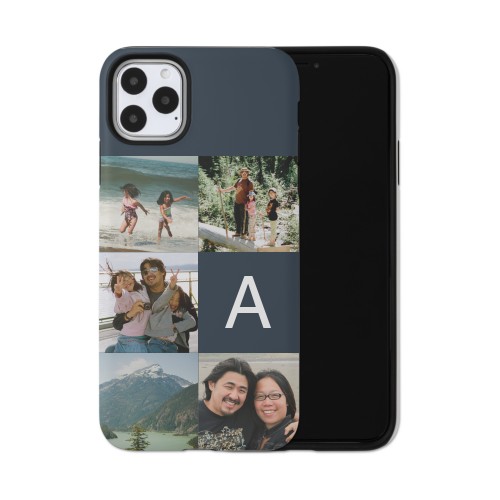 Gallery Monogram Custom iPhone Cases. Extend your battery life and protect your phone - all in one handy case. Features a built-in battery to power your phone for twice as long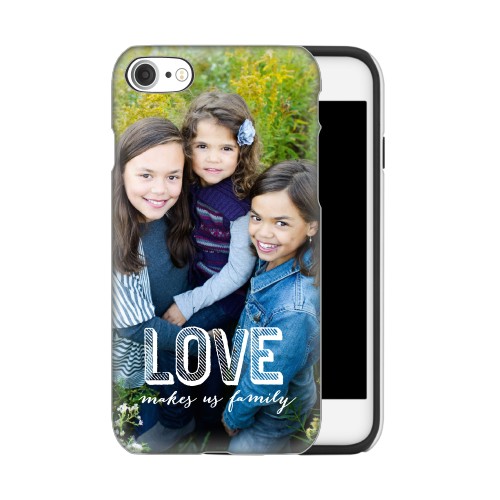 Love Makes Family Custom iPhone Cases. Extend your battery life and protect your phone - all in one handy case. Features a built-in battery to power your phone for twice as long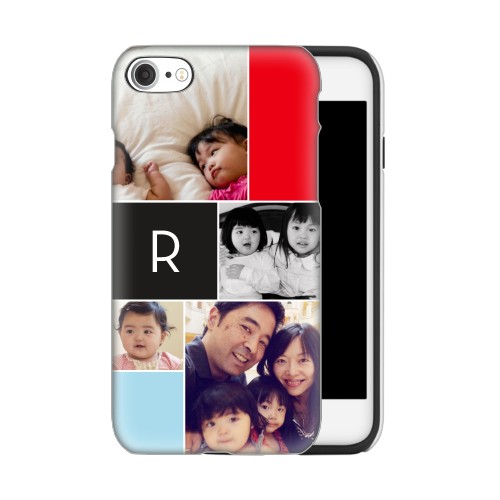 Monogram Memories Custom iPhone Cases. Extend your battery life and protect your phone - all in one handy case. Features a built-in battery to power your phone for twice as long