Choose a Room
A baby boy's room is home to many laughs, tears, and firsts. It hosts late night visits, messes, and countless memories to be forever cherished by parents. Because parents and baby will spend many hours in the nursery, a nesting parent's job is to take this blank canvas and turn it into a welcoming baby haven.
When beginning to think about nursery design, there are many questions to ask. Should you go with a baby boy theme? Do you want the space to make a bold statement or be a mellow sanctuary? Which colors do you want to use?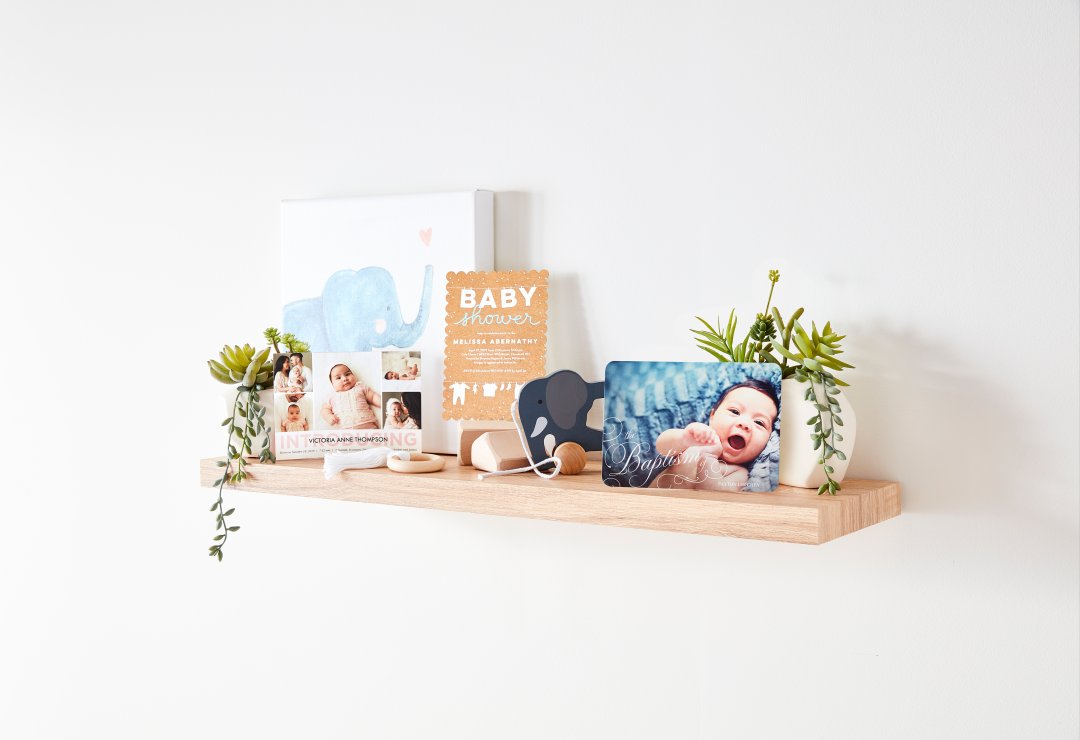 The easiest way to begin your baby boy's nursery is by settling on a single starting point, whether it's a theme, color, or a favorite art piece. From there, you can cherry pick colors or concepts that match to create a cohesive nursery design. Stumped for inspiration? We've pulled together all kinds of baby boy room ideas from superhero themed to gender-neutral to classic baby boy style. Browse the nursery ideas below and allow inspiration strike. With an idea in mind, personalize your nursery with heartfelt decor like custom wall art, pillows and more. Not sure if it's a boy or girl? We've gathered 100 baby girl room ideas from princess pink to unique unisex to inspire your nursery.
Instructions: Click through the buttons below to sort by size and theme. Click the photo for a larger view.
More Room Ideas