What customers have to say about our Address Labels
"VERY CUTE"
January 26, 2019
Delightful!
"I love the delicate design and lavender color."
"Pretty lables"
"Can't wait to use these cute adress lables!"
January 23, 2019
Love these labels!
"Cute labels, easy to read, fun to make. I have bought several different types now and love them all! Great gifts for grads, new babies, newlyweds, housewarming presents...you name it!!"
Brown Address Labels
Ordering sophisticated address labels and wedding invitations may seem like the easiest part of planning a wedding, and it can be as long as you know the unspoken rules of wedding announcement etiquette. Here are four things to keep in mind if you want to avoid making embarrassing mistakes when ordering and sending out your invitations.
1. Failing to Proofread
If you are not great with grammar, have someone else proofread your wedding invitation wording before it's set in stone. This will help you avoid embarrassing spelling and grammatical mistakes that will be seen by all of your wedding guests.
2. Writing Your Own Return Address
If you try to write your own return address one very single announcement envelope, you may end up developing carpel tunnel symptoms. Even if you don't do any long-term damage to your wrists, your handwriting is almost guaranteed to become sloppy after repetitively writing your address on hundreds of envelopes. Save yourself the trouble (and the headache) by purchasing return address labels. Order labels that match your wedding invitations or opt for rich brown address labels if you prefer more neutral colors.
3. Making the Reply Period Too Long
Don't give guests too long to respond to an RSVP or they will put off responding until they eventually forget to respond completely. On the flipside, you don't want to give guests too little time to respond in case they are away on vacation or a business trip when your announcement arrives. The ideal RSPV deadline to shoot for is between 2 – 4 weeks after your guests receive their invitations.
4. Forgetting to Pre-Stamp Reply Envelopes
Forgetting to pre-stamp reply envelopes is a big wedding faux pas that should be avoided at all costs. Include personalized postage stamps that match your wedding invitations on the reply envelopes if you want to tie everything together and make a classy statement.
Every perfect wedding begins with perfect announcements. Now that you are aware of these common mistakes people make when ordering and mailing announcements, it should be easy to avoid them.
Related Products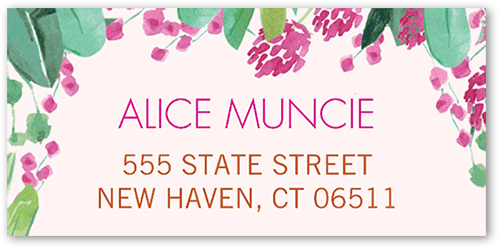 Botanical Heart Wedding Address Label. Address your envelopes with stylish address labels. Corresponding invitations, gift tags and thank you cards are also available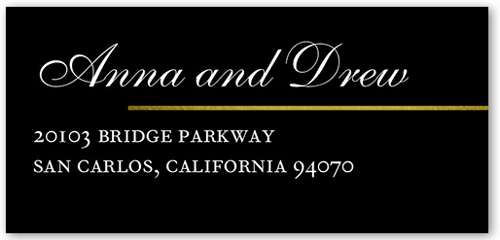 Chic Calligraphy Wedding Address Label. Address your envelopes with stylish address labels. Corresponding invitations, gift tags and thank you cards are also available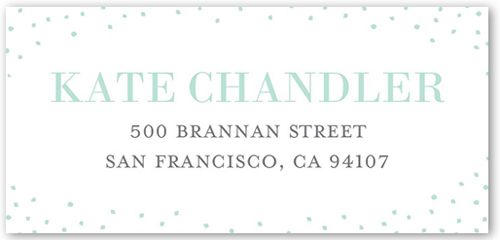 Dreamy Wedding Address Label. Address your envelopes with stylish address labels. Corresponding invitations, gift tags and thank you cards are also available