Round Photo Collage Wood Wall Art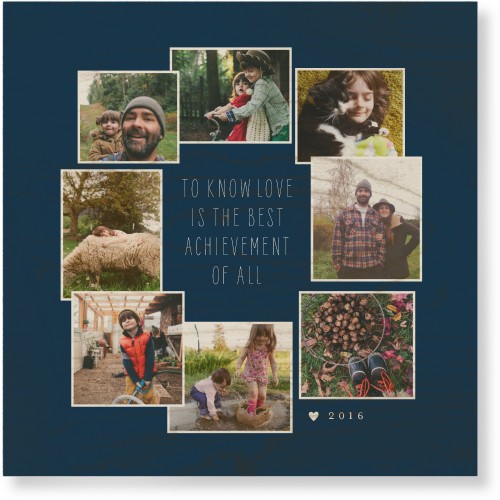 Round Photo Collage Wood Wall Art
Add a natural touch to your decor with stunning wood wall art.
Product Details
Choose from a range of designs and sizes
Wood grain shows through photo
Grooves carved into the back allow for easy hanging
Perfect for portraits and travel photos
Please note: Due to the premium quality of the wood, any white in your photo won't print. In place of white, you'll see the wood grain
Choose Size:

8x10

10x14

12x12

16x16

16x20

20x30

24x36
Custom Color Palette
Click Personalize and choose your colors for this design.
Wood Wall Art pricing
Item
Price
Wood Wall Art (8x10)
$89.99
Wood Wall Art (12x12)
$109.99
Wood Wall Art (10x14)
$109.99
Wood Wall Art (16x16)
$159.99
Wood Wall Art (16x20)
$169.99
Wood Wall Art (20x30)
$299.99
Wood Wall Art (24x36)
$399.98